Life at SCF
Location
We steward 33 acres of second and third growth redwoods two miles from California's Mendocino Coast, 10 minutes from Albion, 20 minutes south of the village of Mendocino, and 3 hours north of San Francisco. Living here under the coastal redwoods is very humbling, and SCF is an especially good spot to feel your small place in the big cycle of life on earth.
Grounds

Old logging roads and foot trails criss-cross south facing slopes from sunny meadows, gardens, orchards, communal outdoor kitchen, and dance deck on top, to eight furnished hand-crafted commune cabins each nestled in their own nook of the woods, across a ravine that bisects the land to abandoned off-grid cabins, and finally down to Big Salmon Creek in the valley.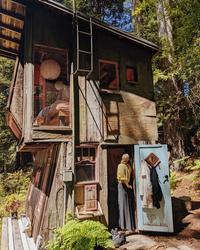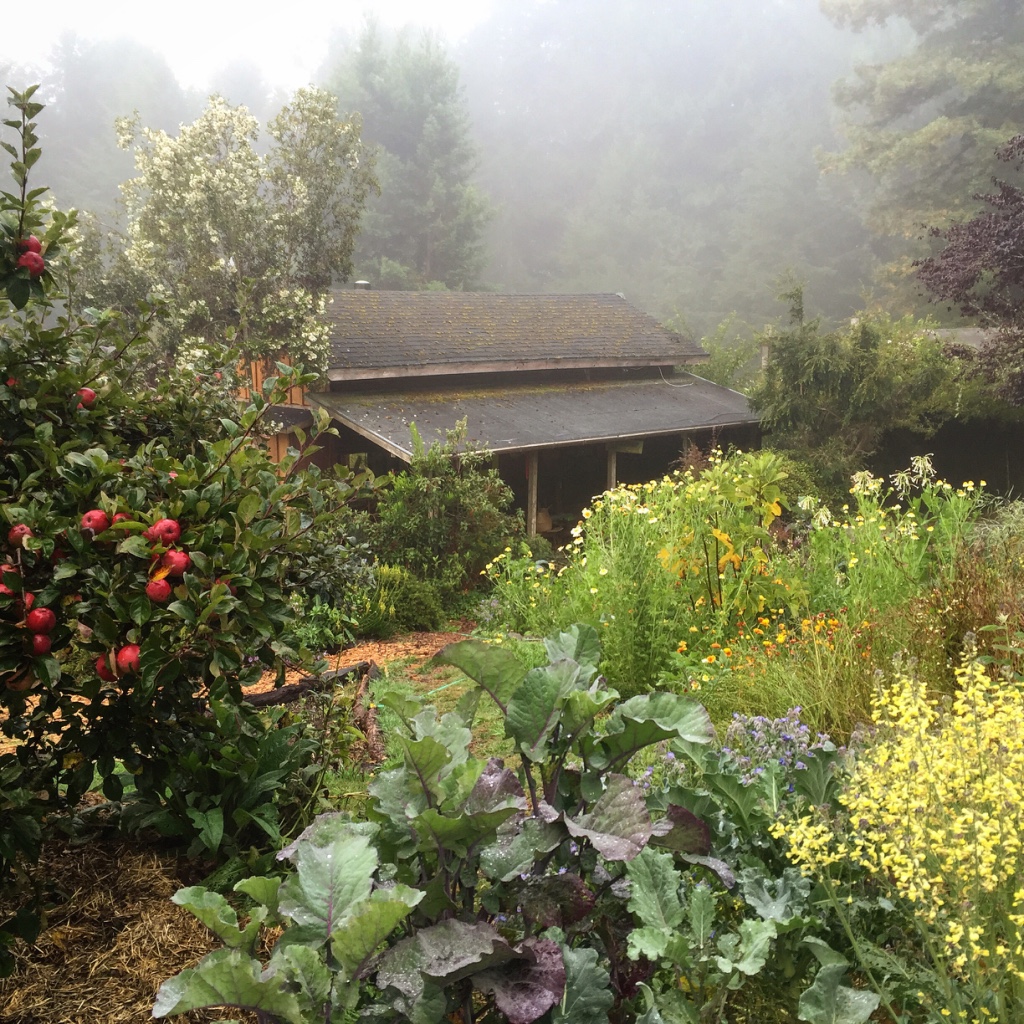 Cycles

We turn human waste into rich soil, so you should be down with our humanure outhouses, featuring sawdust lined buckets which you empty into a nearby compost pile where, through miraculous alchemy, it is turned into black gold. We collect and treat our own spring water which is gravity fed to all of the cabins from the top of the ridge. We strive for zero waste, shop for minimal/no packaging, compost zealously, and for many reasons SCF is strictly vegetarian. Many carnivorous visitors have found it to be a helpful place to experiment with a fully plant-based diet for the first time.


Seasons

Tending a cabin fire is big part of daily life during the shorter days and cooler nights from September to April, staying warm and dry with wood we harvest from the land (though just two miles from the coast we rarely get below an occasional frost at night). The winter is a special time on the land for lovers of lichens and funghi, as the rains bring bursts of exuberant life to the forest floor. In spring the orchard fruit tree blossoms are popping while we prepare the gardens and start seeds. Summers days can bring chilly dramatic fogs rolling in and out or warm sunshine, usually staying in the mid 60's and rarely getting much above the low 70's. In the fall we gather seeds to sow the following season and press apples which we transform into our own apple cider vinegar.