Cabins

There are 15 beds in seven self-sufficient modest homespun guest cabins reached by foot trails across 33 acres of south-facing coastal redwoods. Each occupies a unique secluded nook in our south-facing wooded slope. They were lovingly built, rebuilt, repaired, furnished, and embellished by many hands over the years with scavenged local materials. They are cute, cozy, comfortable, well appointed, and pretty rustic (ie. an occasional mouse may find it's way in and something will have to be done). All feature fully equipped kitchens, filtered drinking water, wood stoves, bedding/towels, hot outdoor showers, and fast wifi.
1 Orchard 🍏 2 Rainbow 🌈 3 Dawn 🌅 4 Moonlight🌛 5 Walden 🍂 6 River 💅 7 Cedar 🌲 8 Salmon 🐟
Built in 1972 by communards Slim & Horenga with later additions over the years.
Four beds in four nooks and crannies.
Private accommodations for staff, board, friends of SCF, and occasionally available for large all-commune retreats.
Featuring the library and communal kitchen and dining areas, it will eventually become a semi-communal space and part-time residence for the director.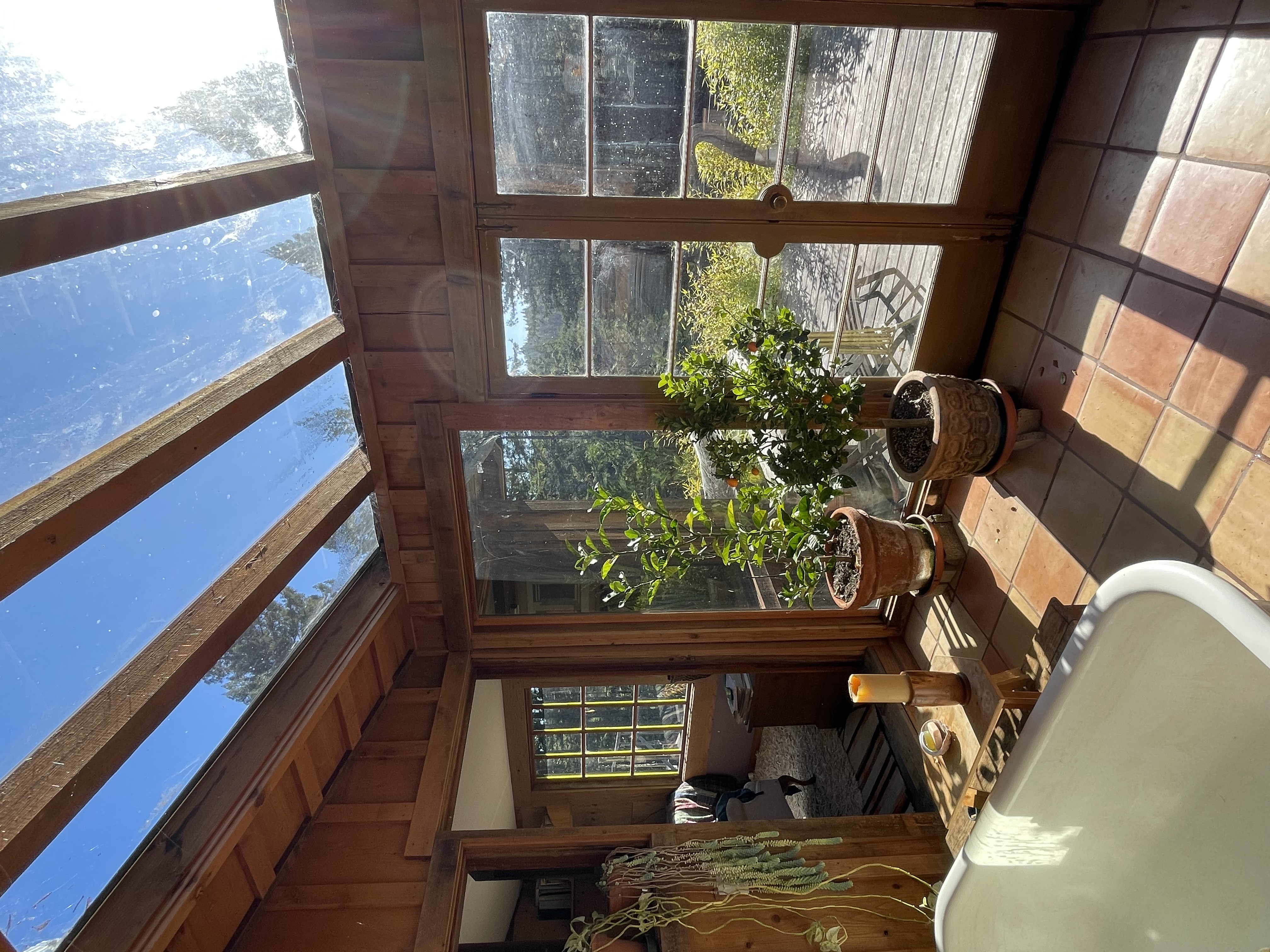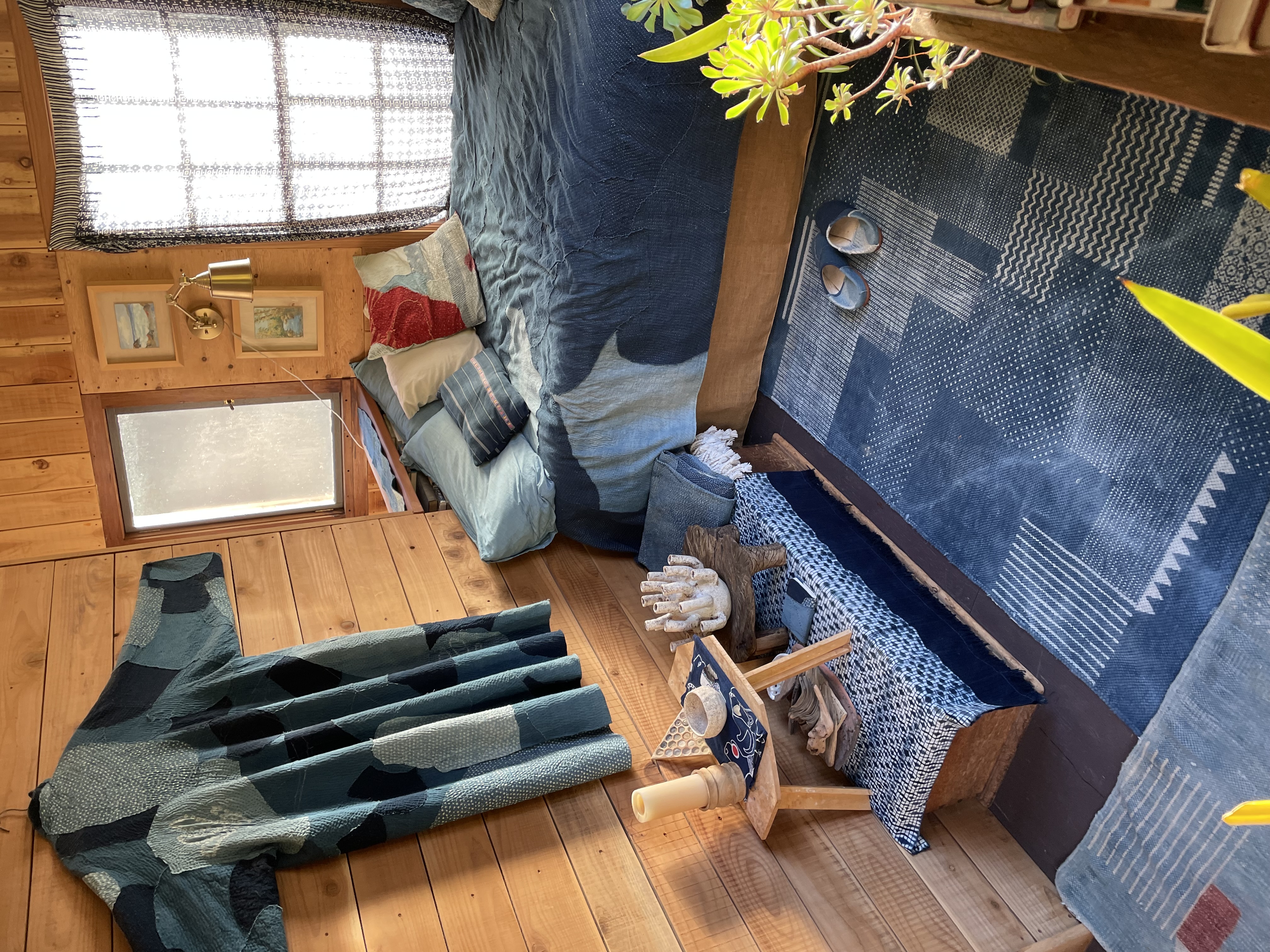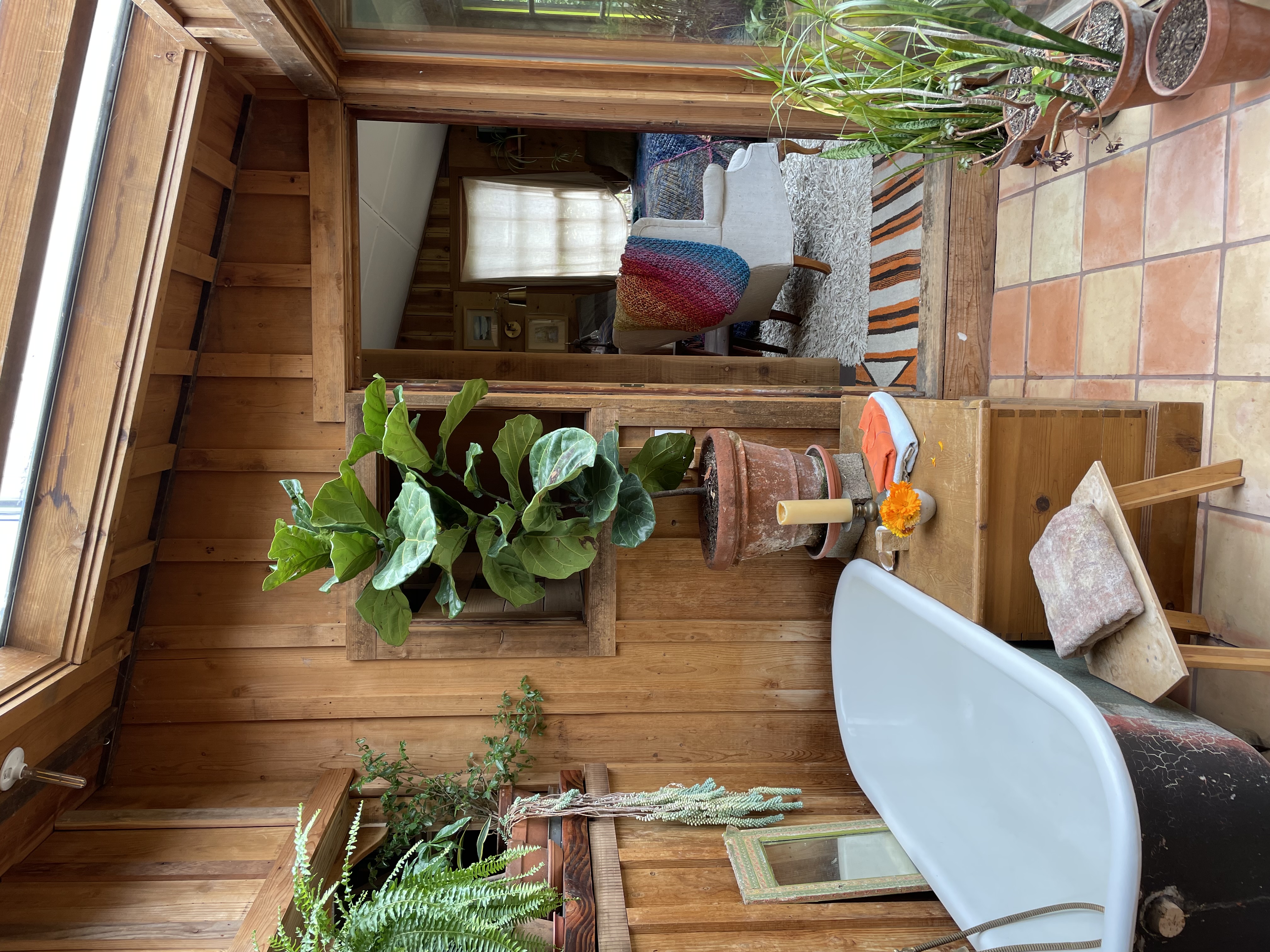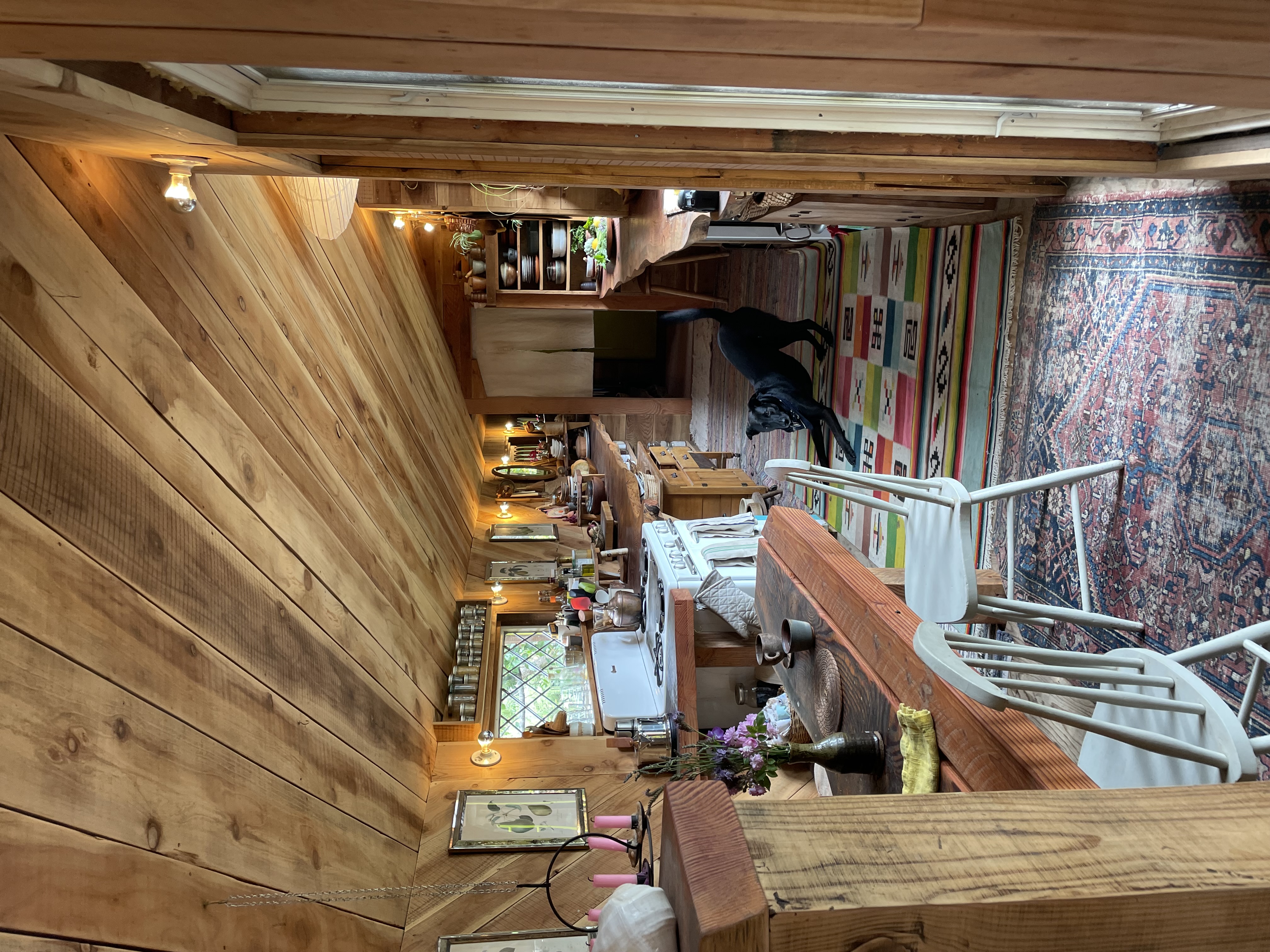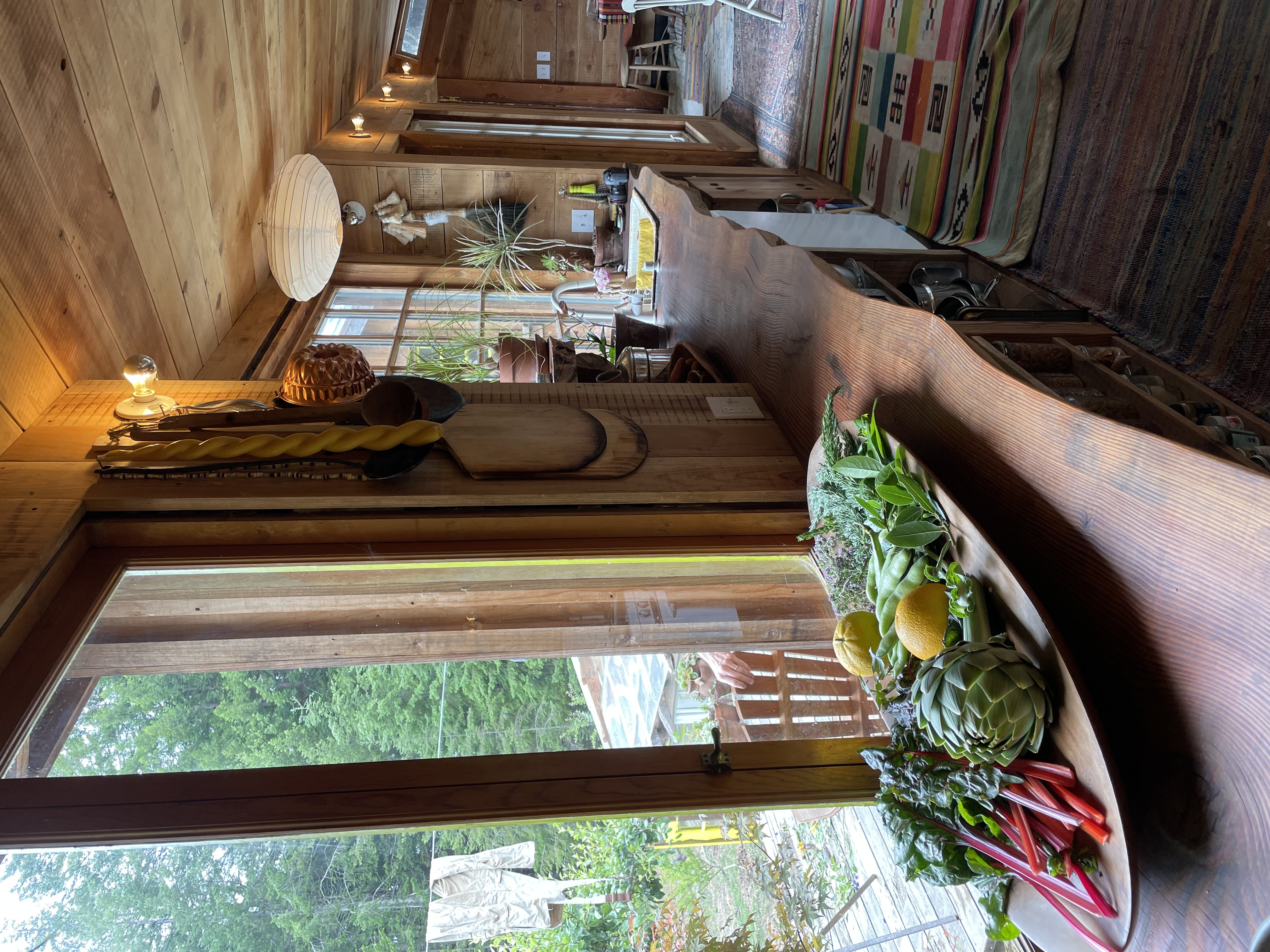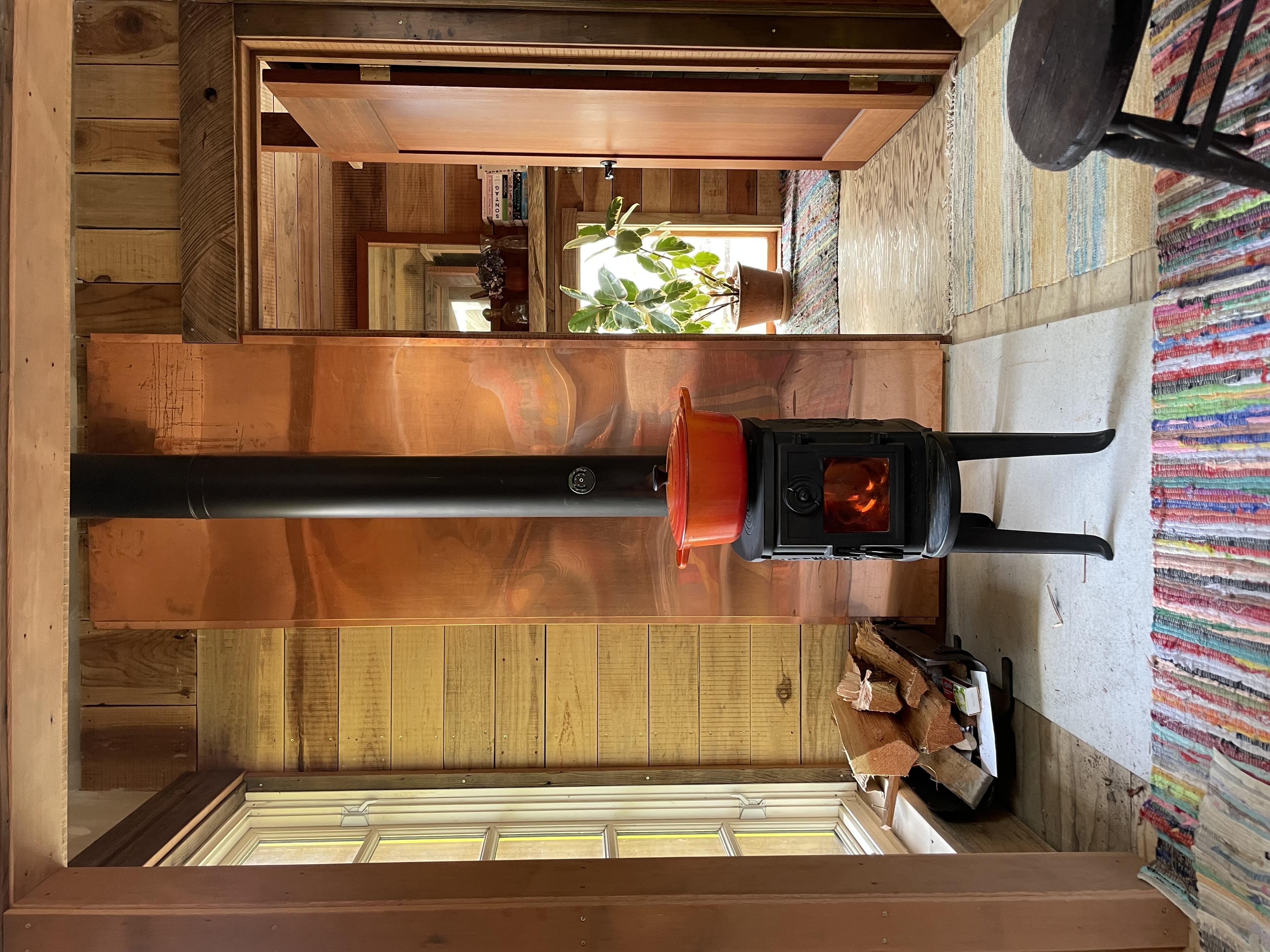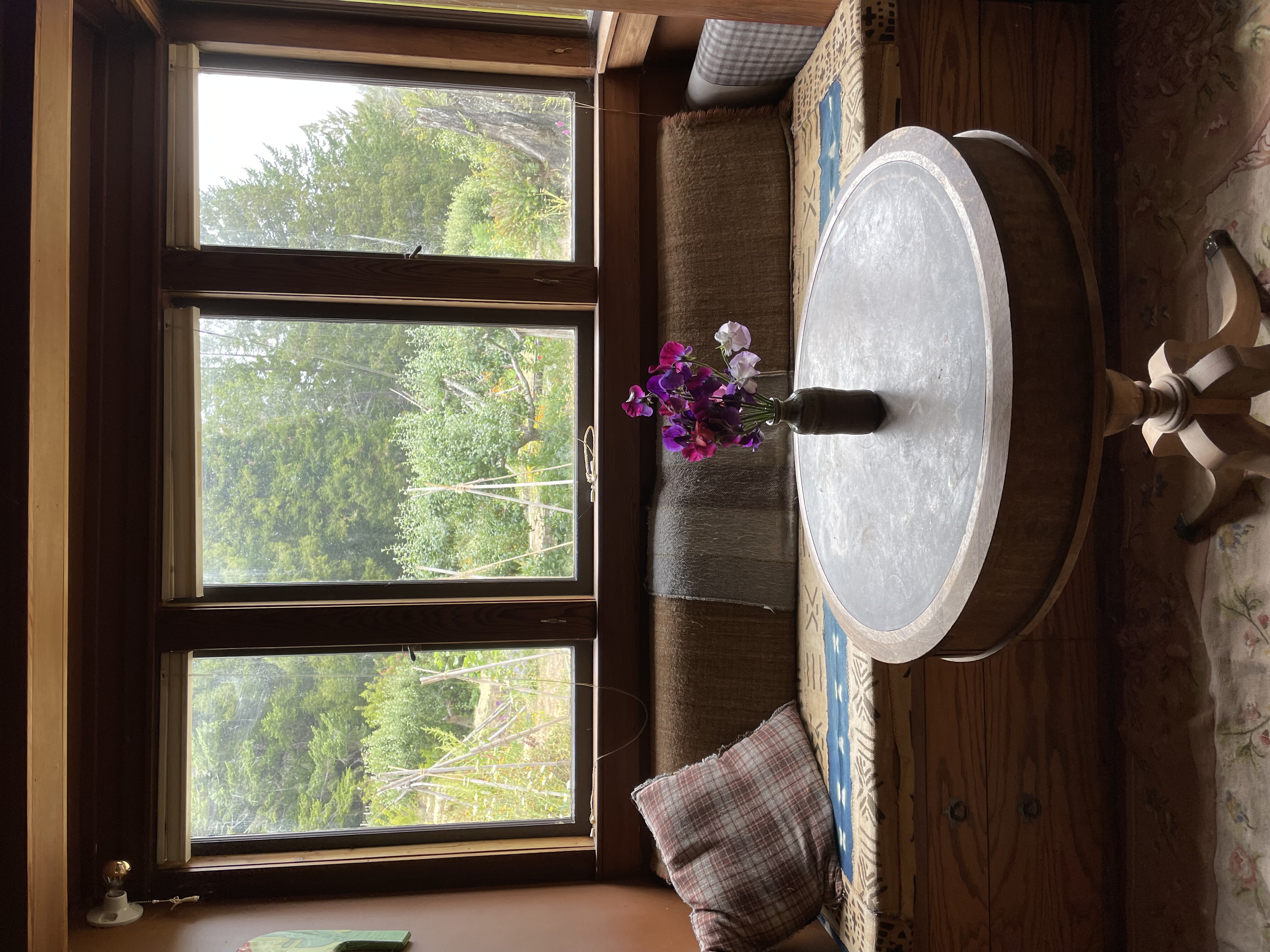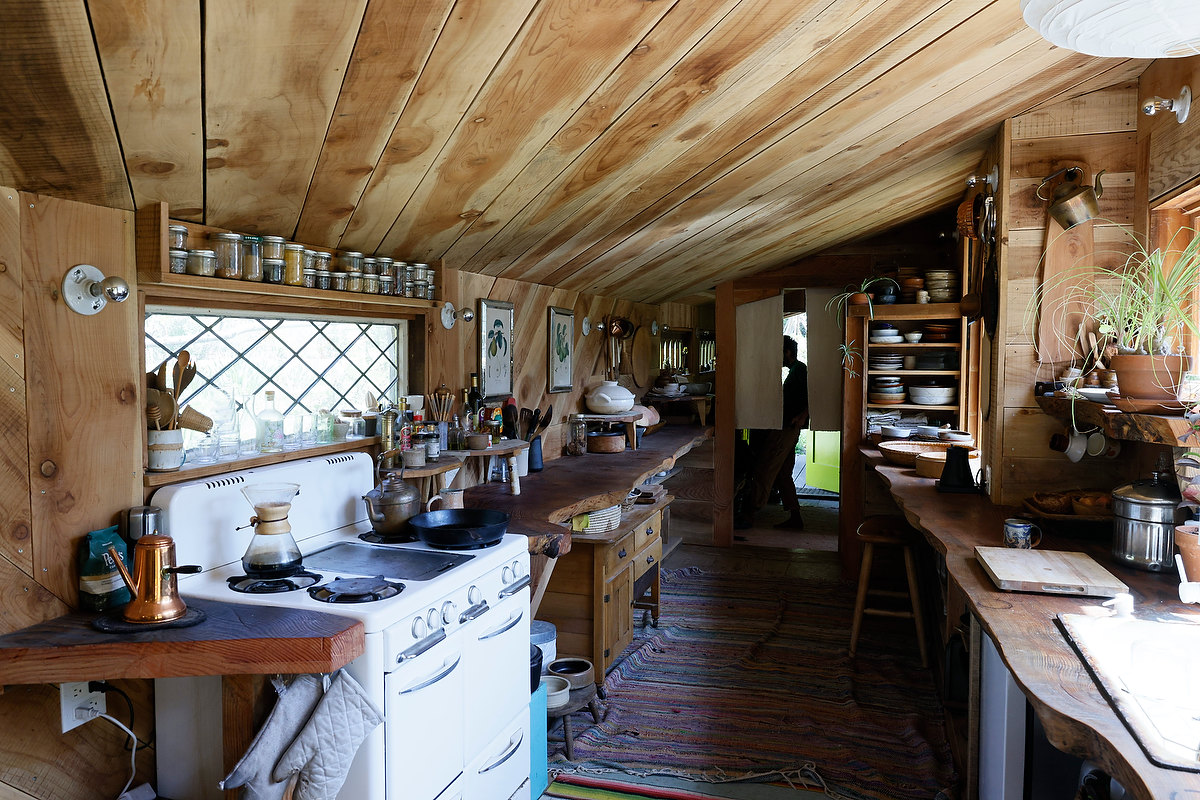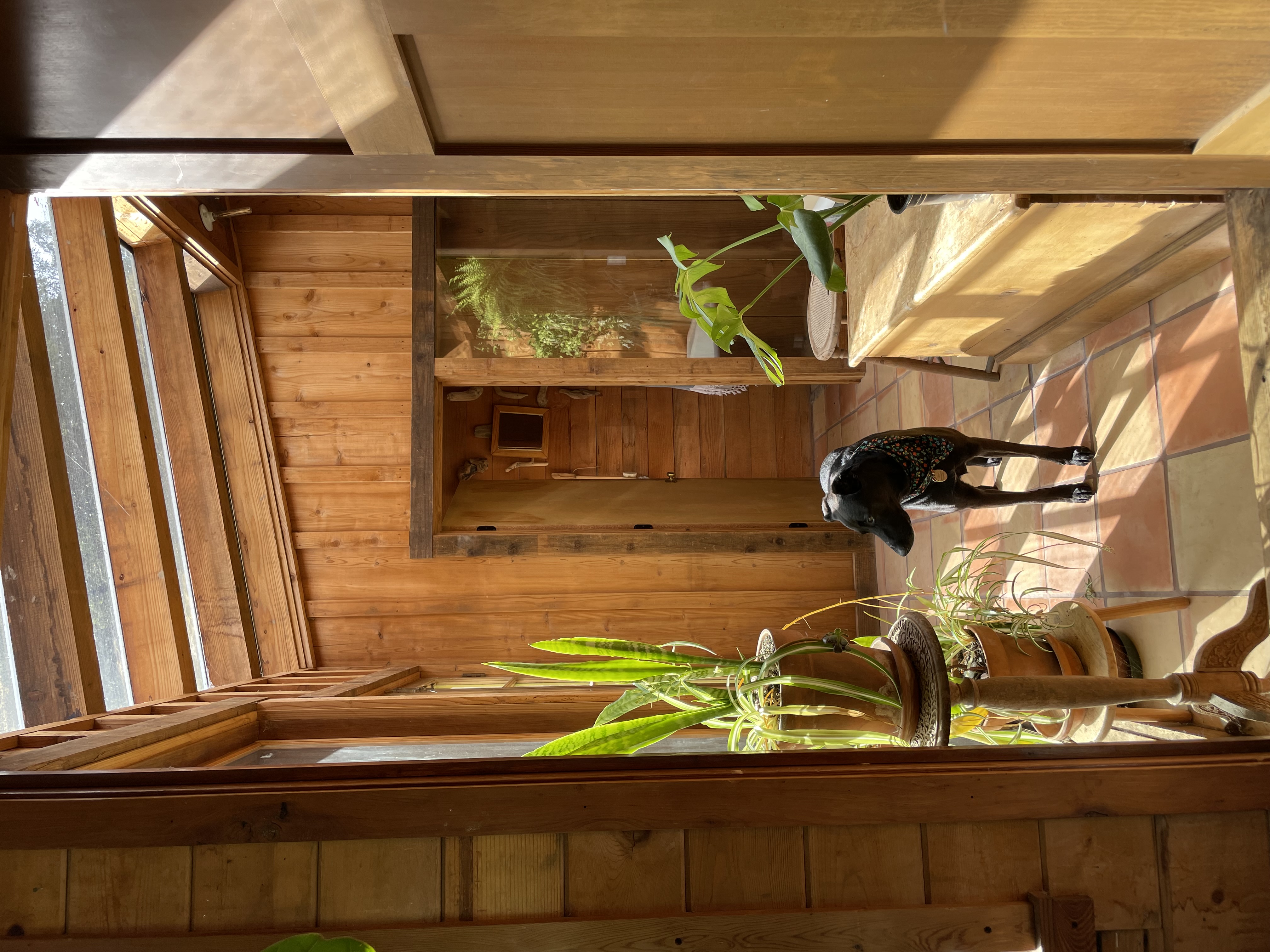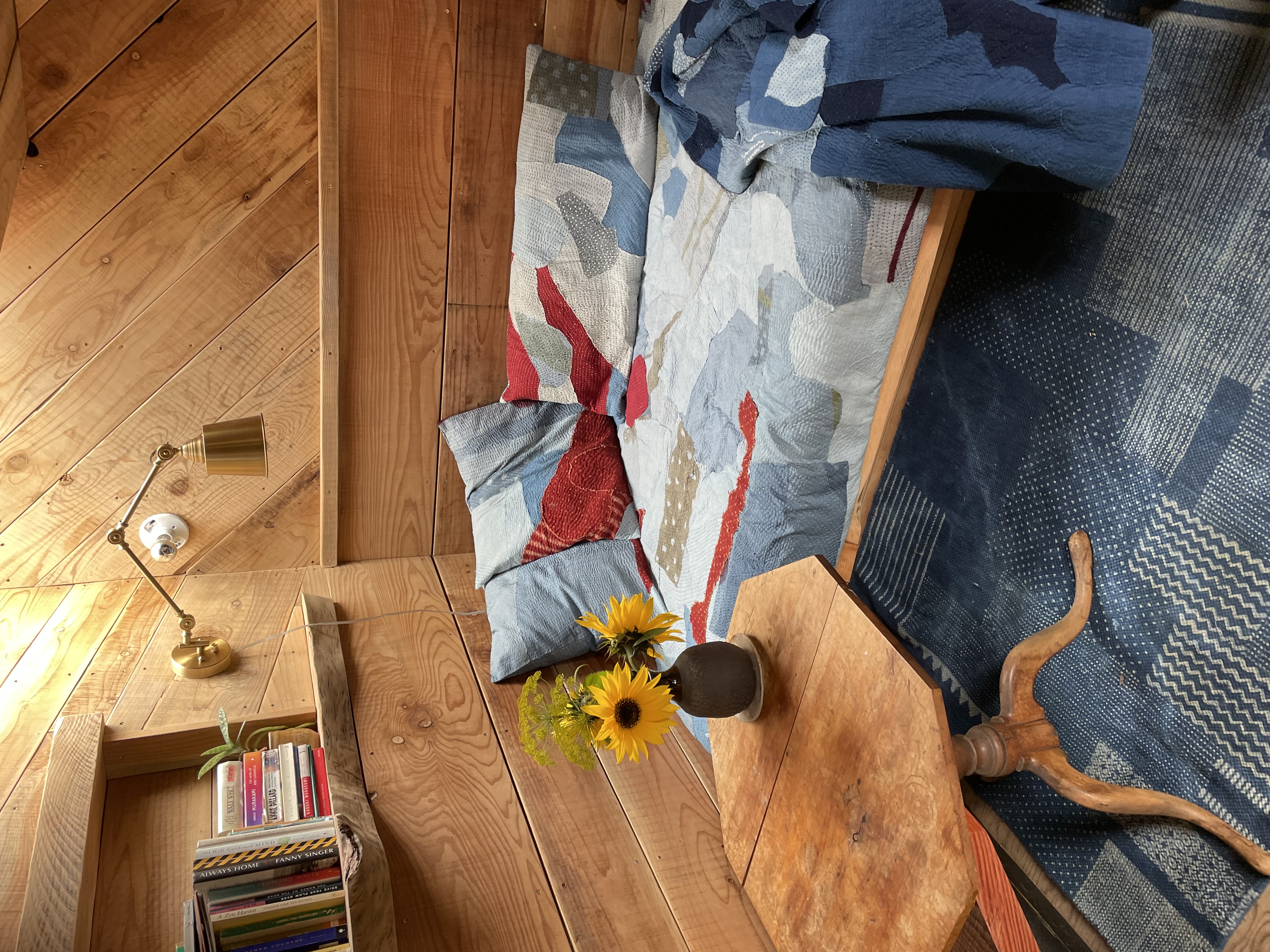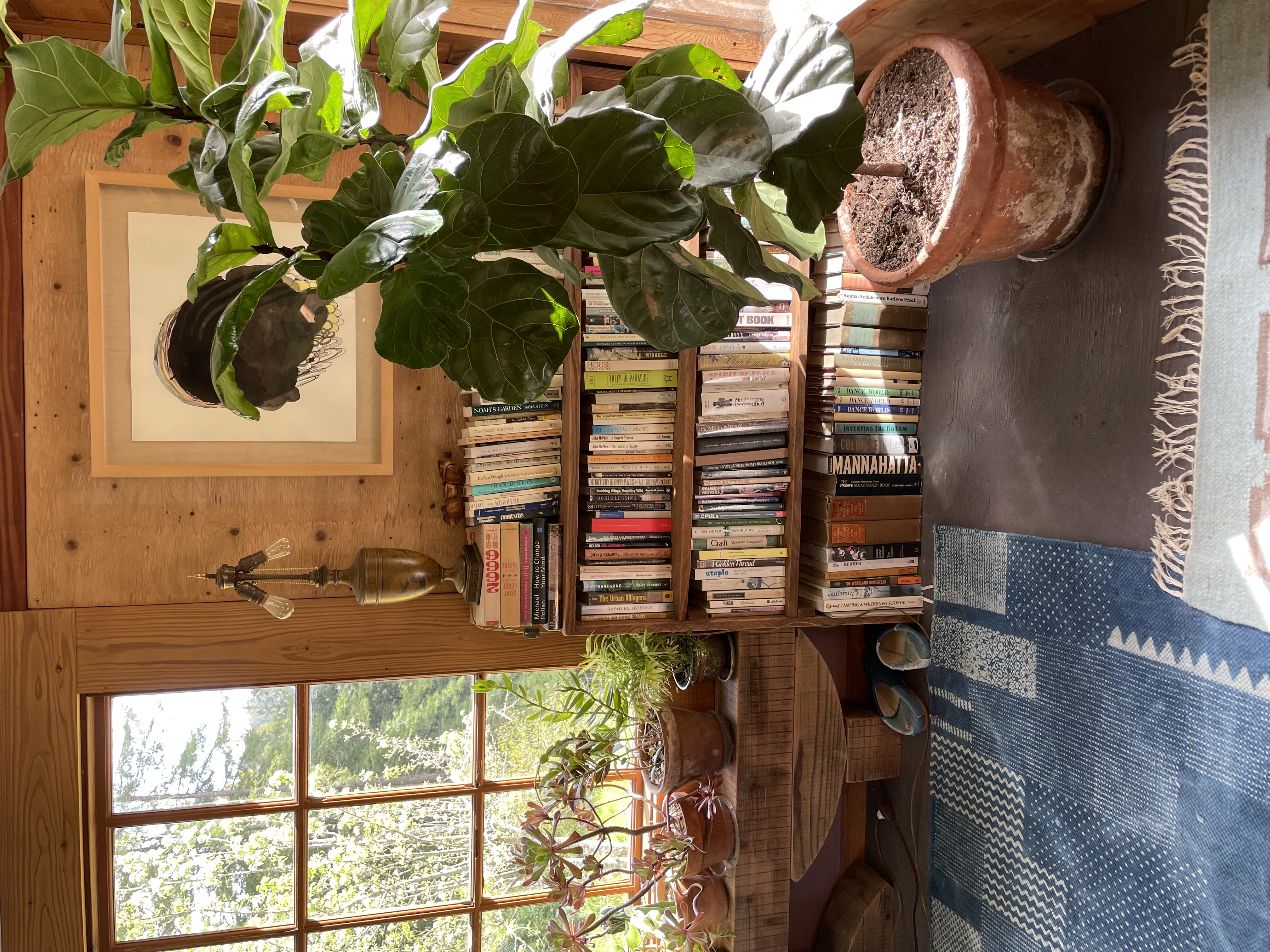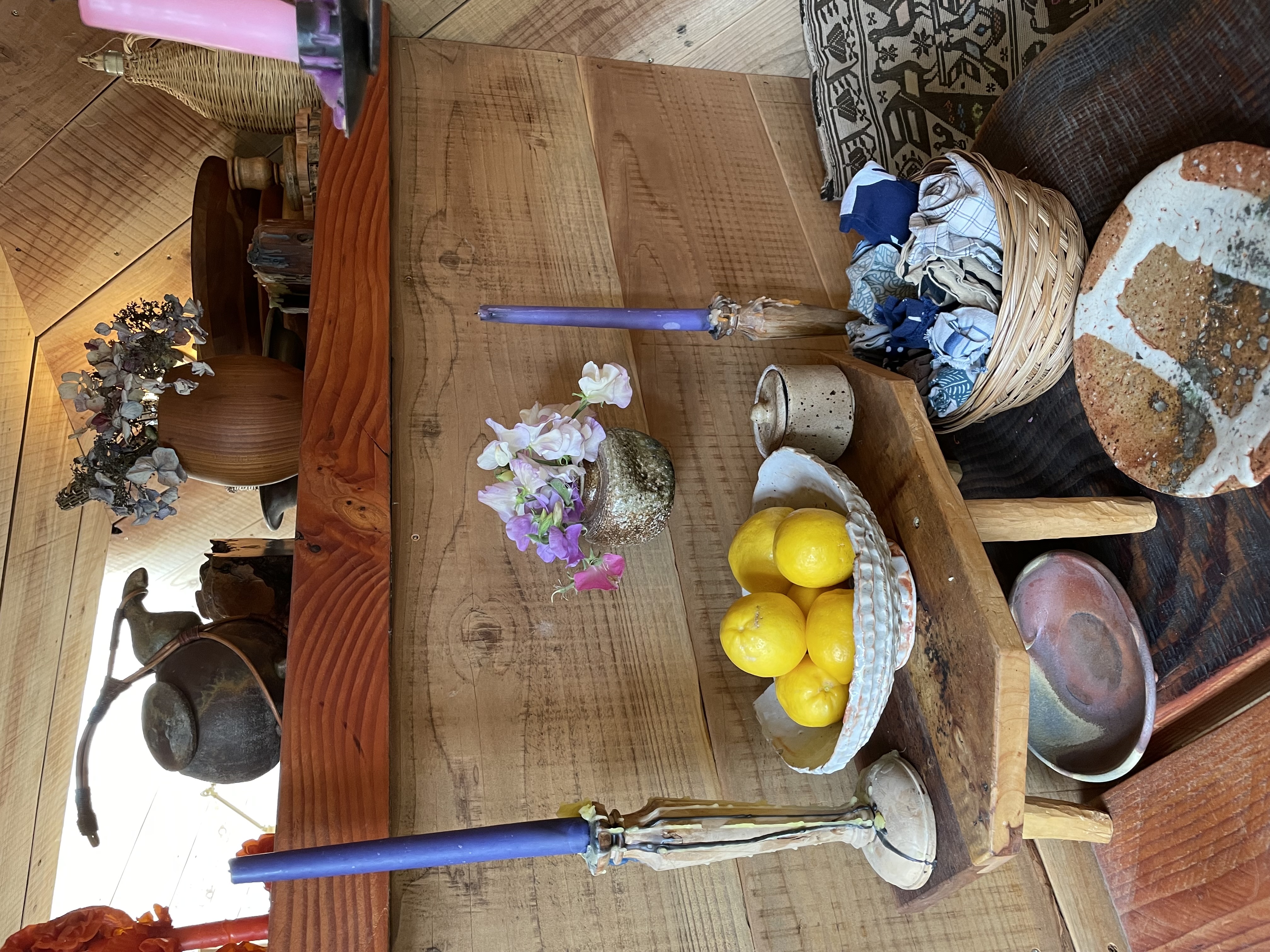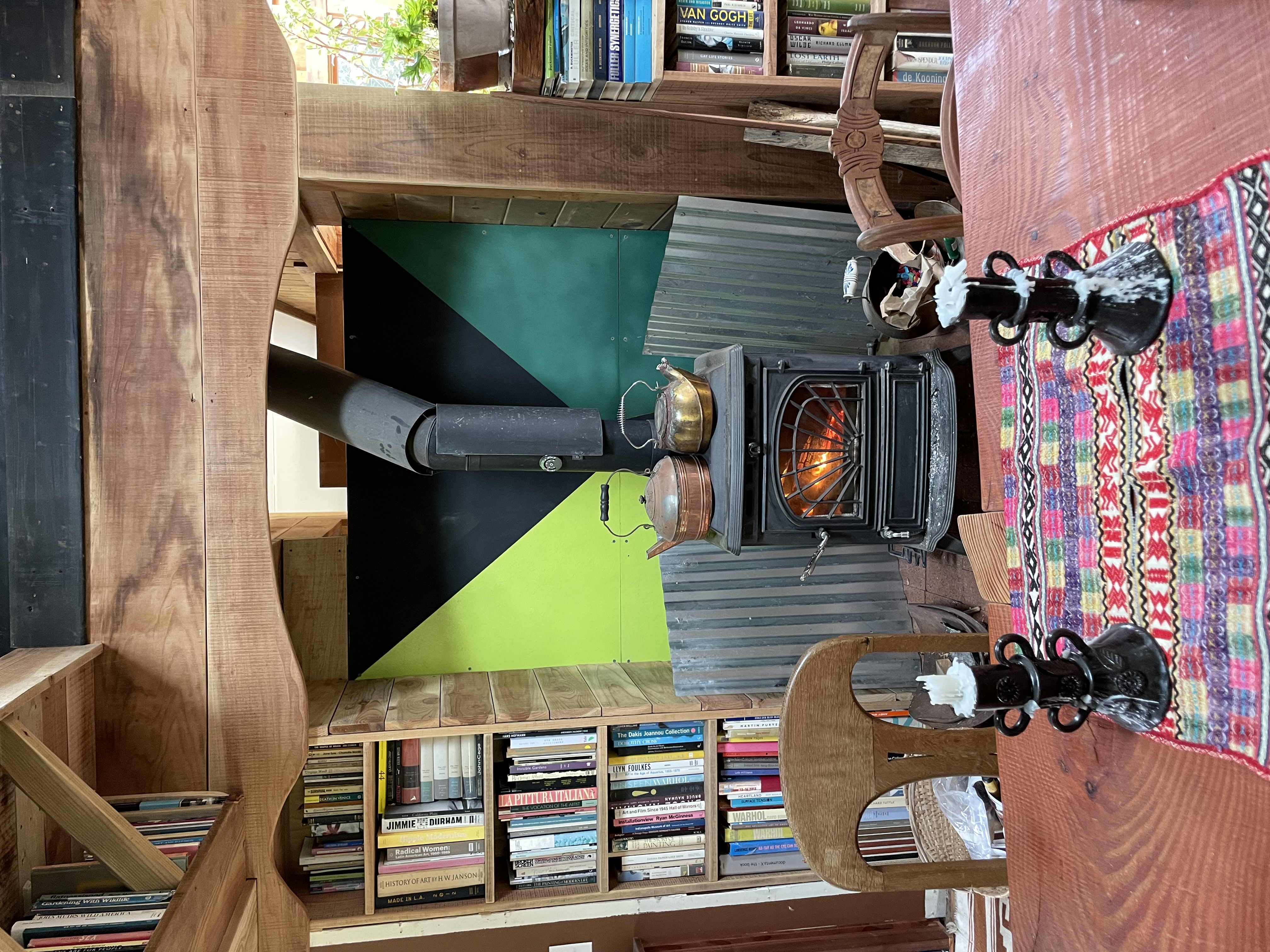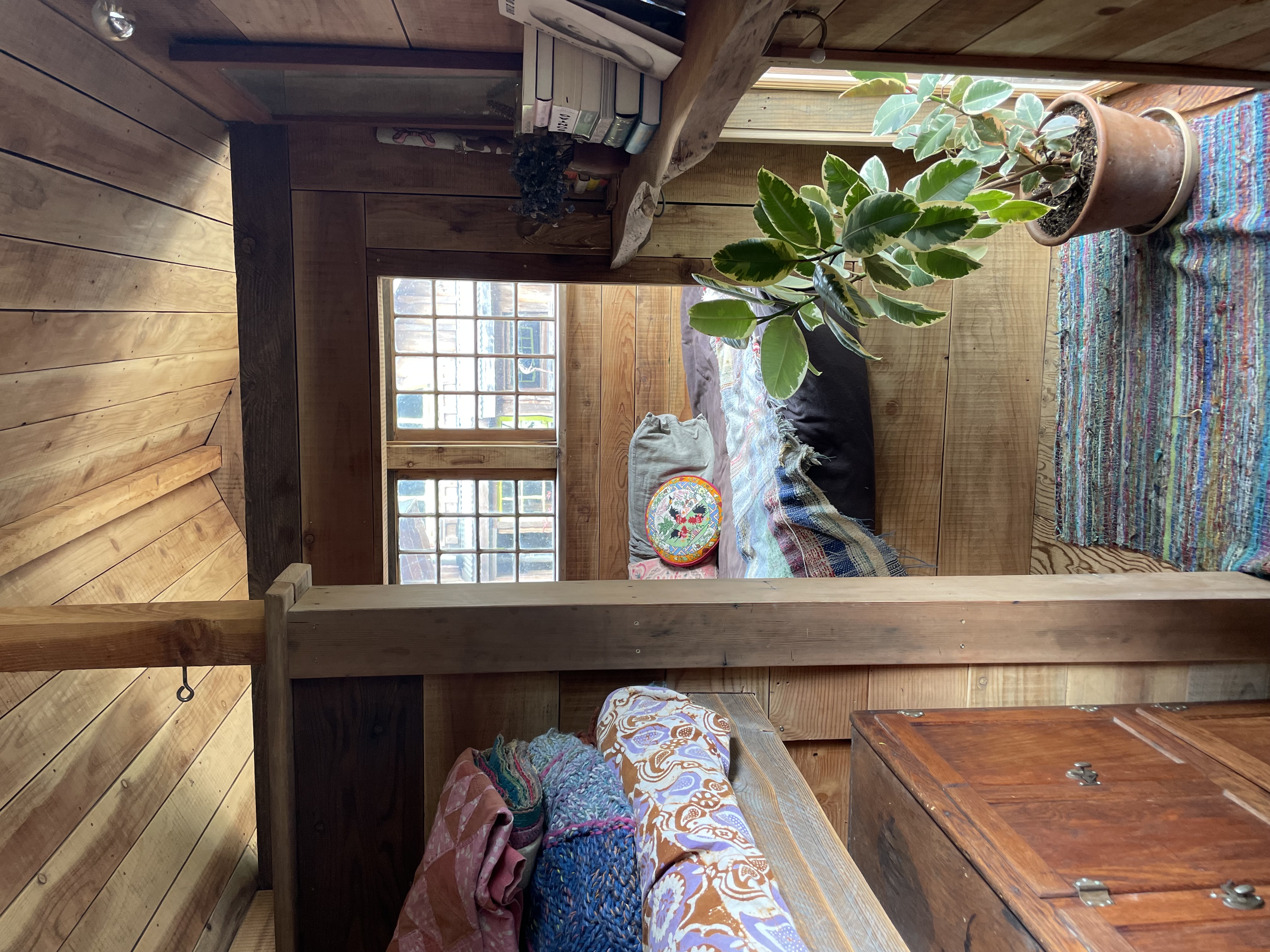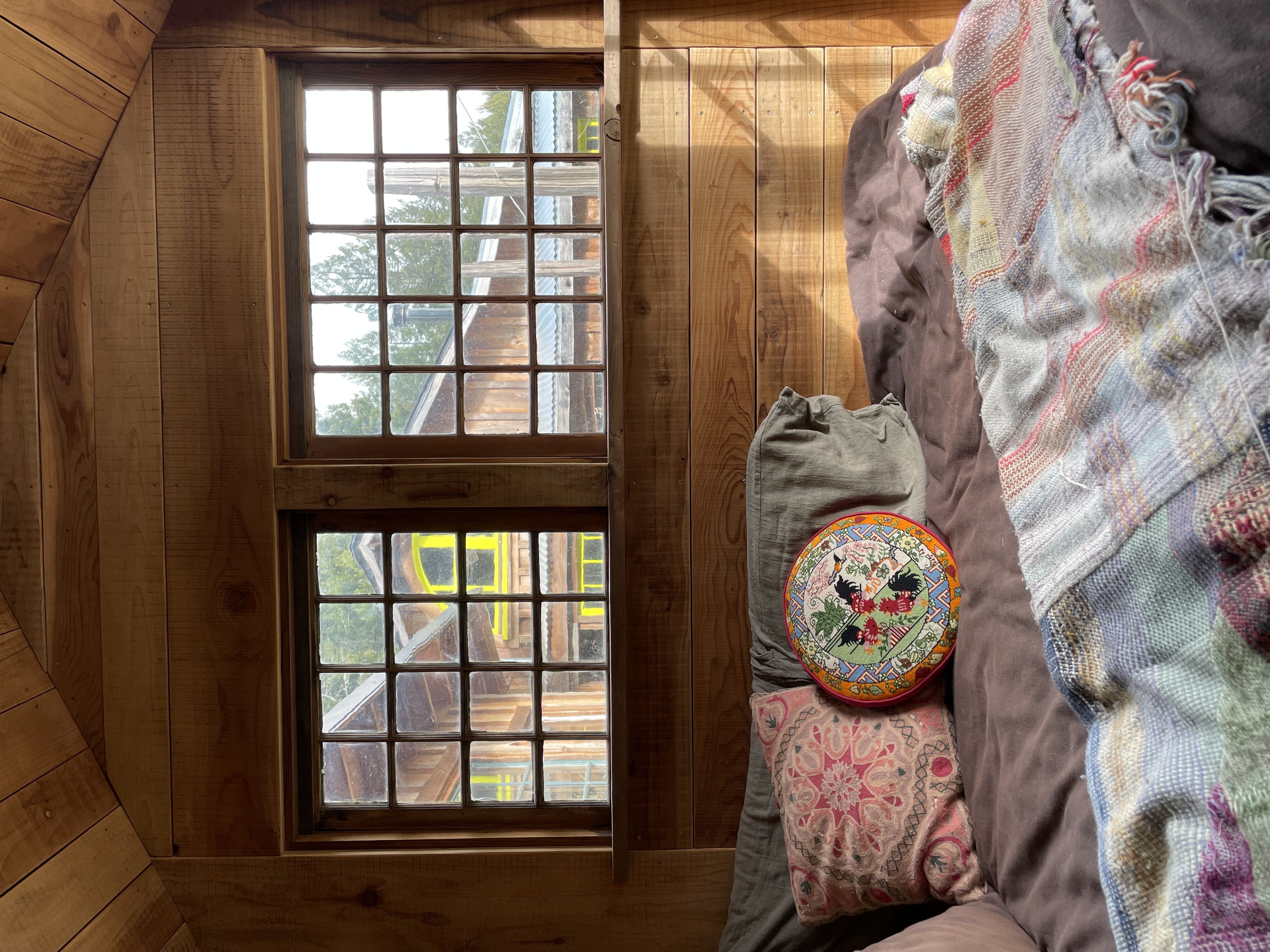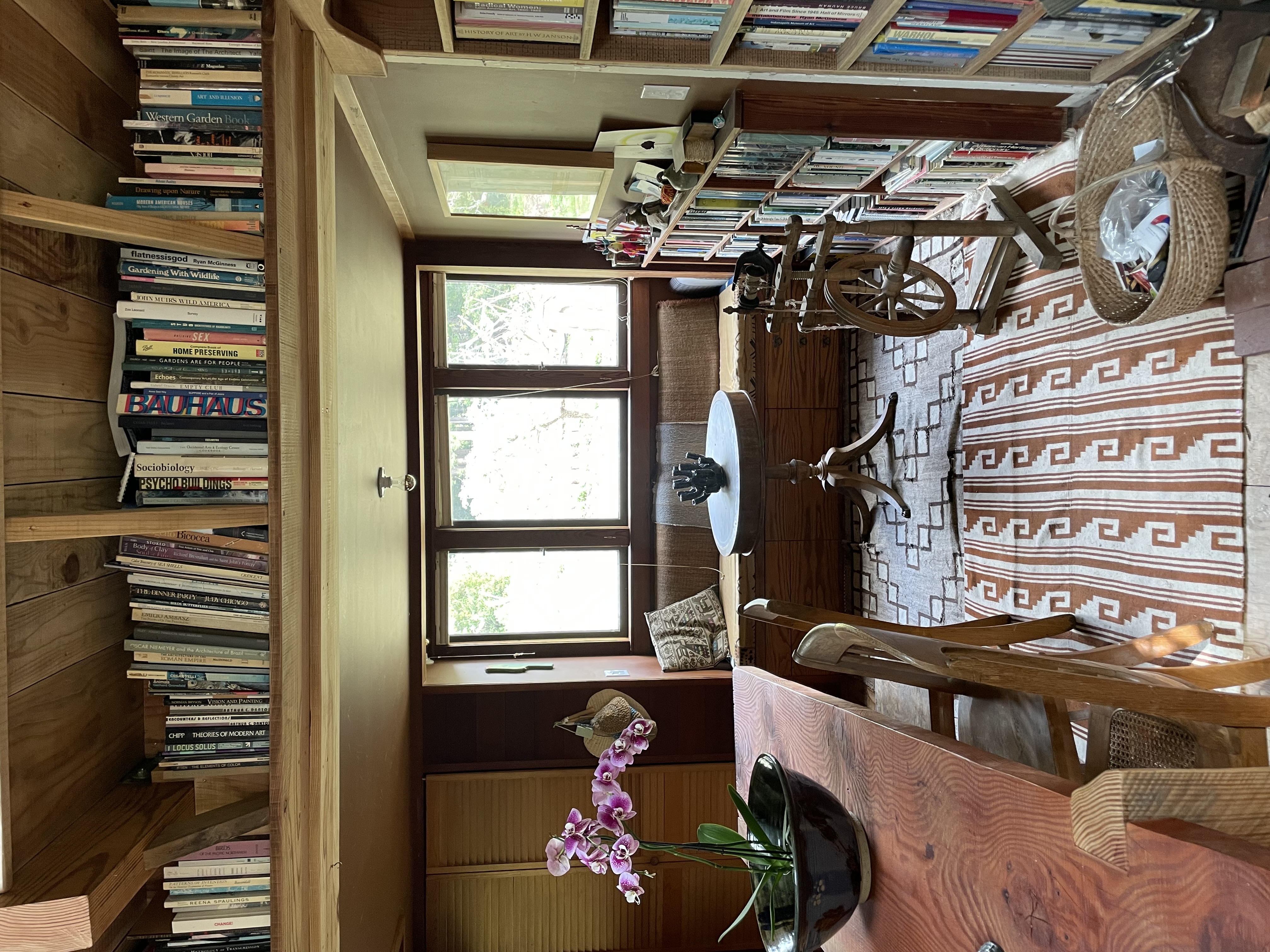 Built in 1974, later used as a shop by communard kid Rainbow, and freshly renovated by over 50 folks visiting in summer 2022 for 2 months of skill-sharing barn-raising work-partying.
Capacity: single, couple, or three friends.
3 beds: a queen mattress on top floor, twin alcove bed on the middle level, and twin futon in seating nook on the entry level.
Features: three levels step into the hillside offering a kitchen wing & cozy wood stove seating circle below, desk & sleeping nook on the middle level, topped by sleeping loft under an arched dormer window and a vaulted ceiling.
Cabin is perched in the center of the land with great views. (More photos to come, but here are post-
renovation pics
)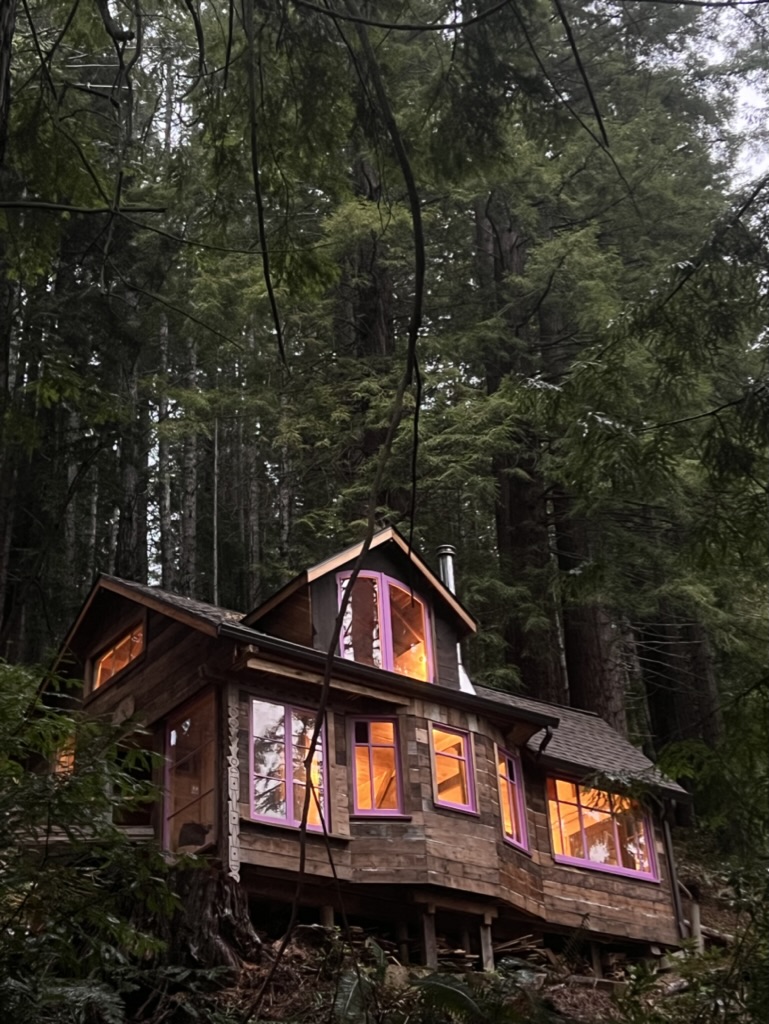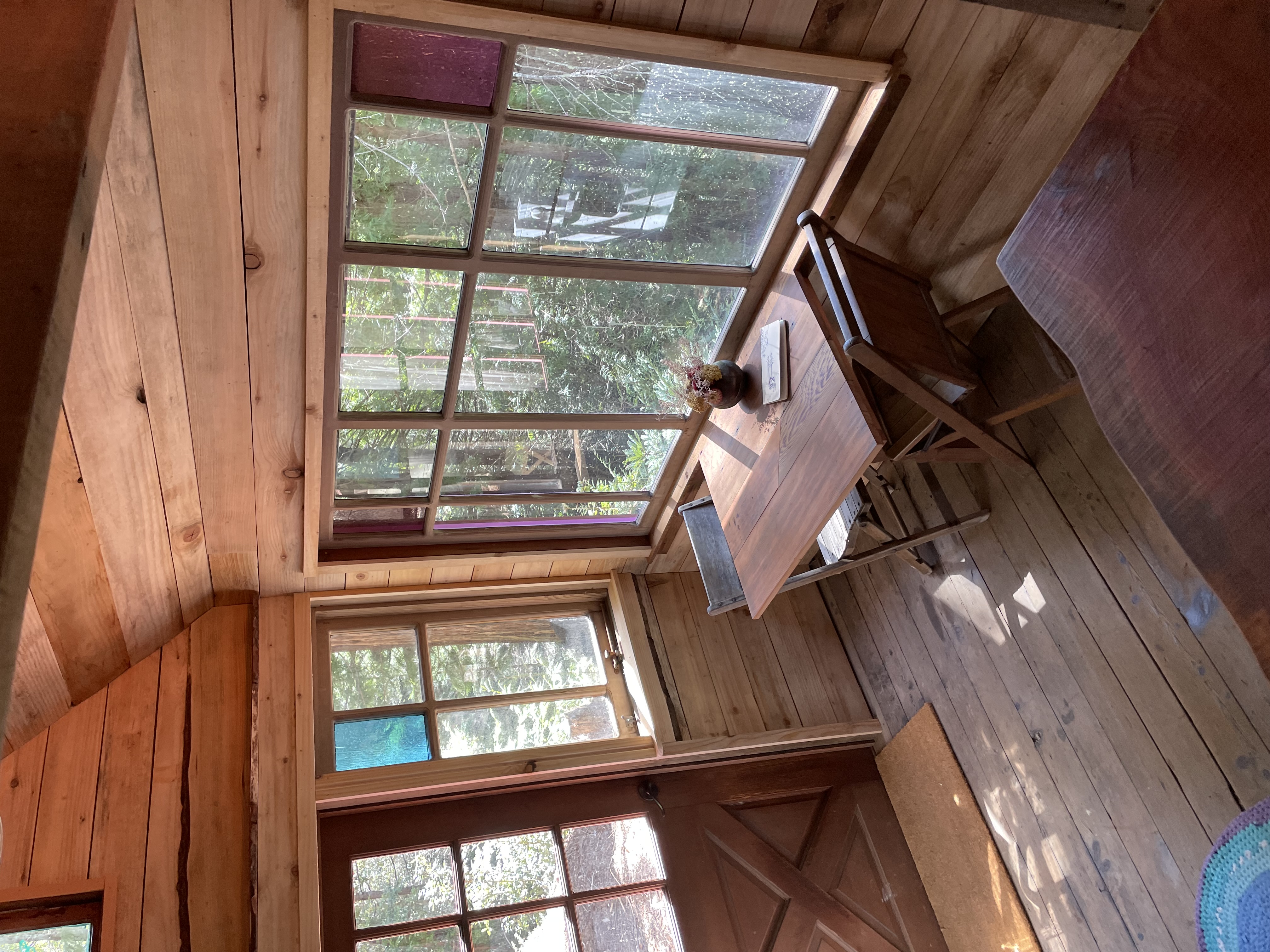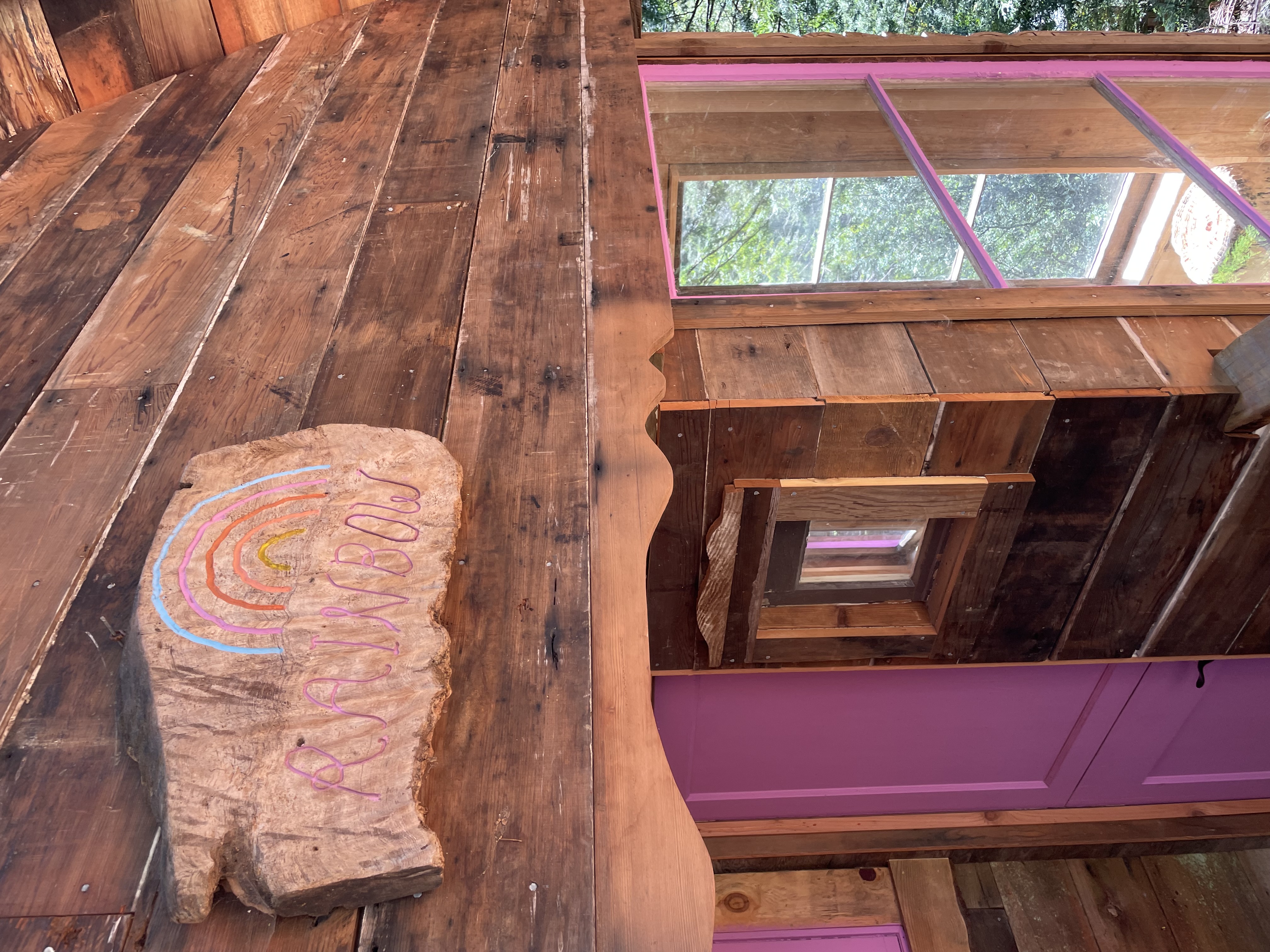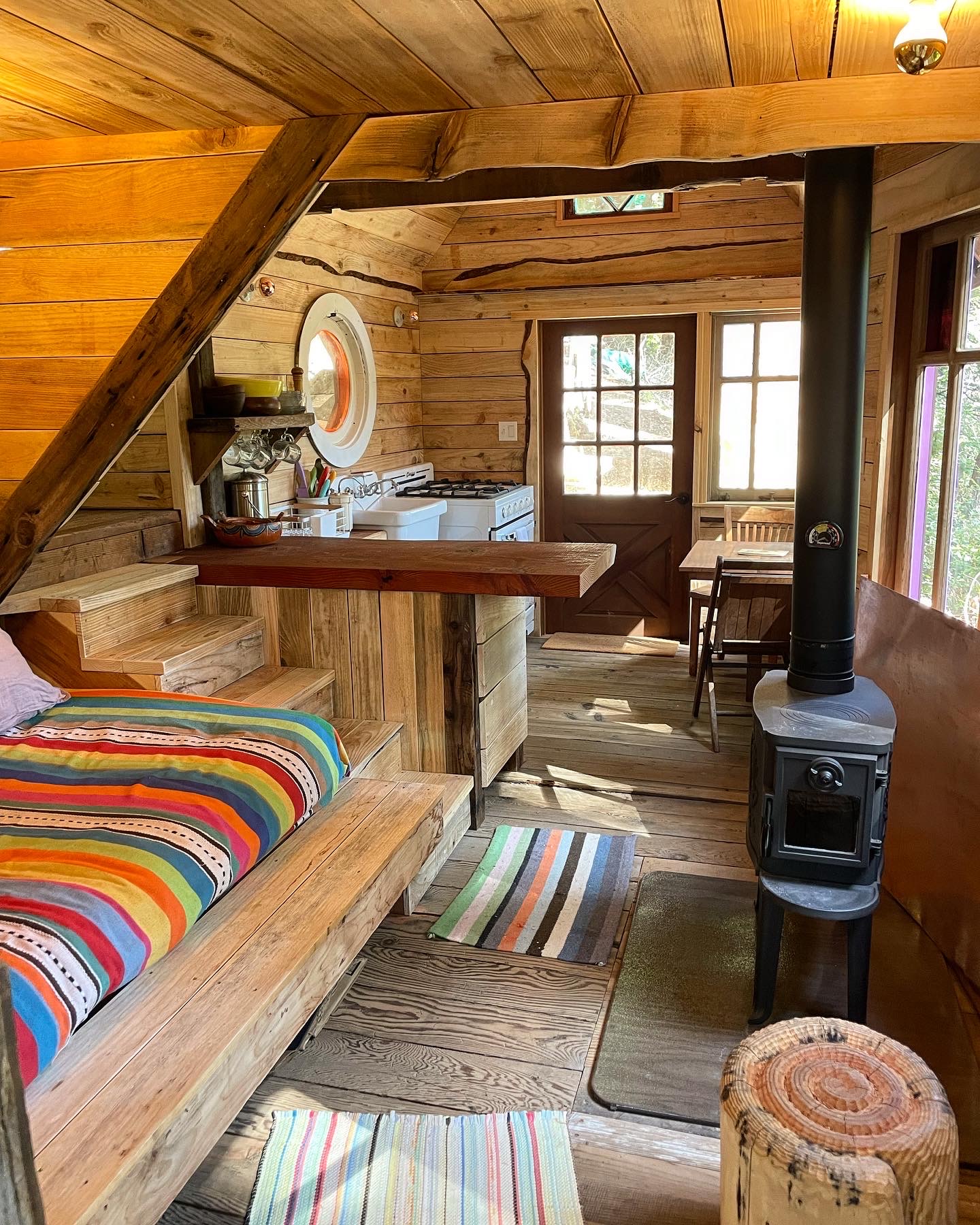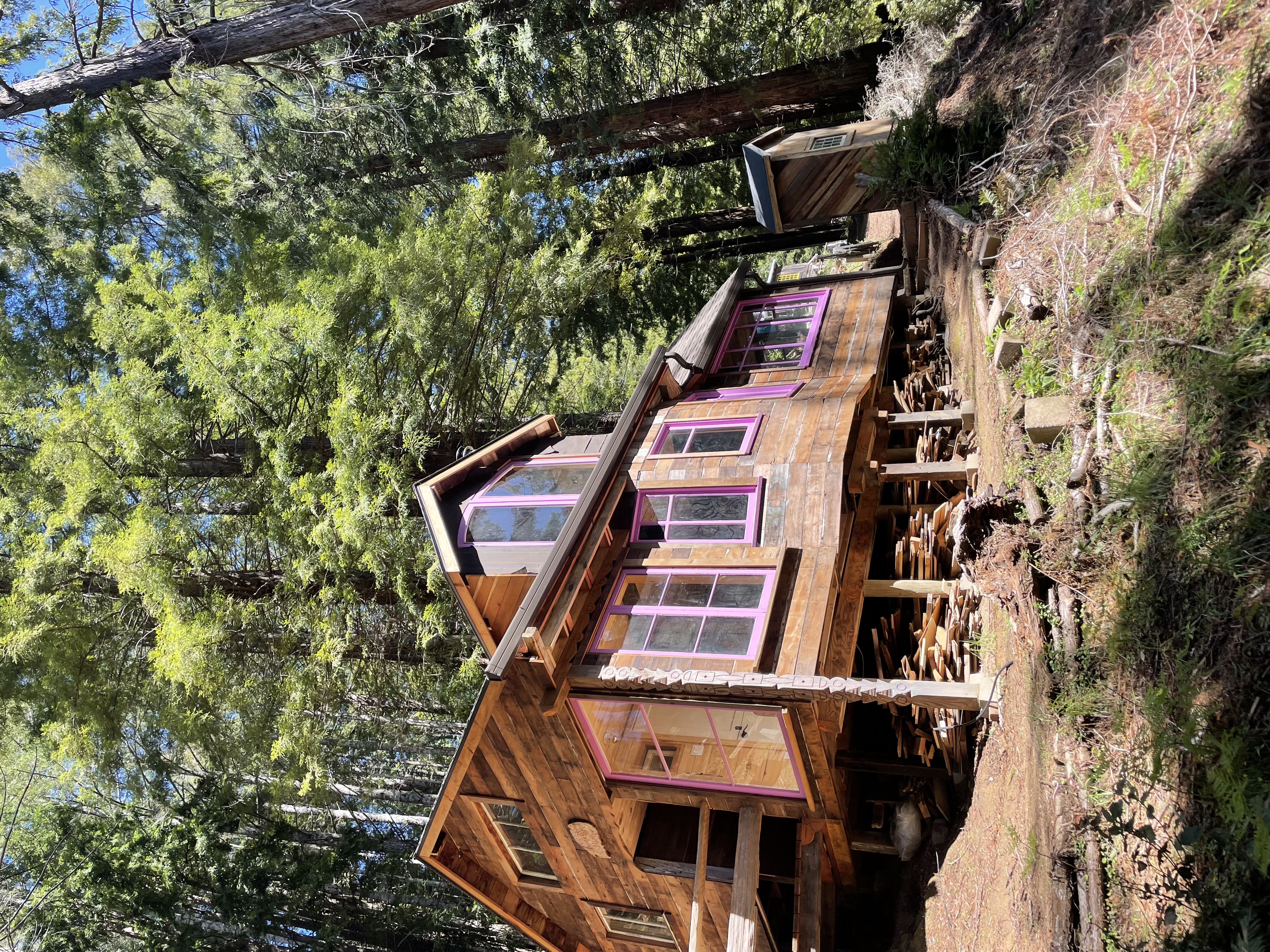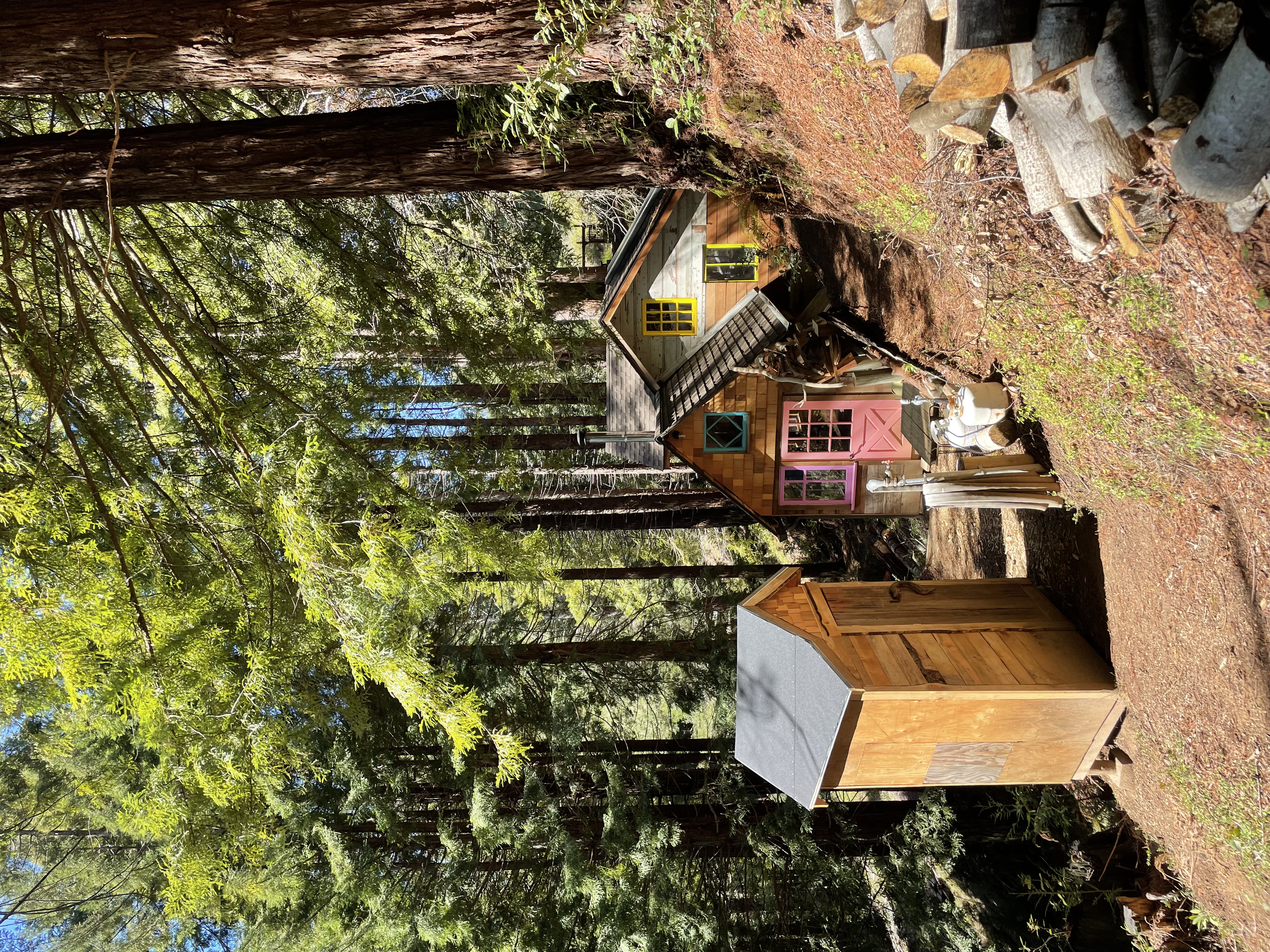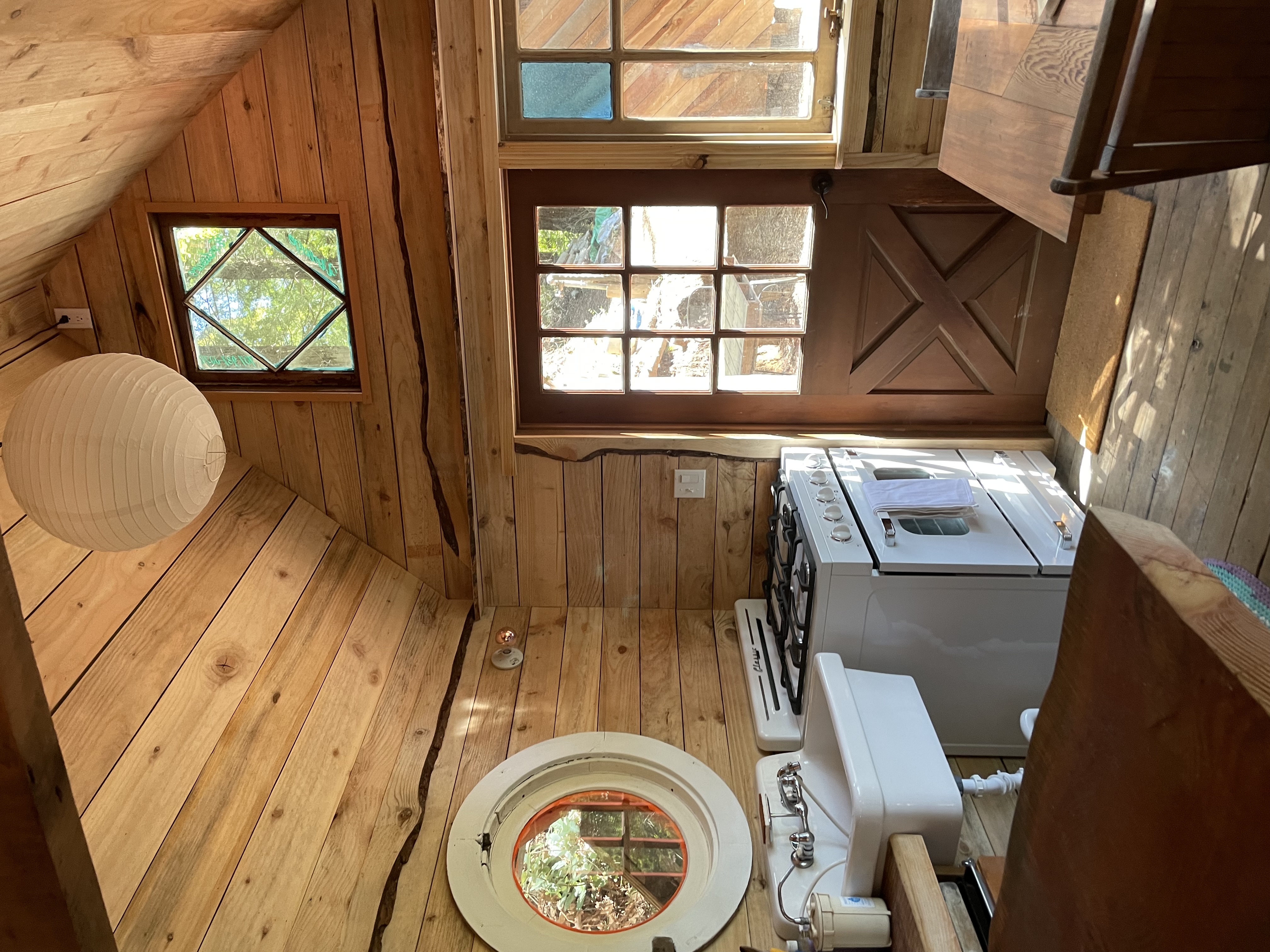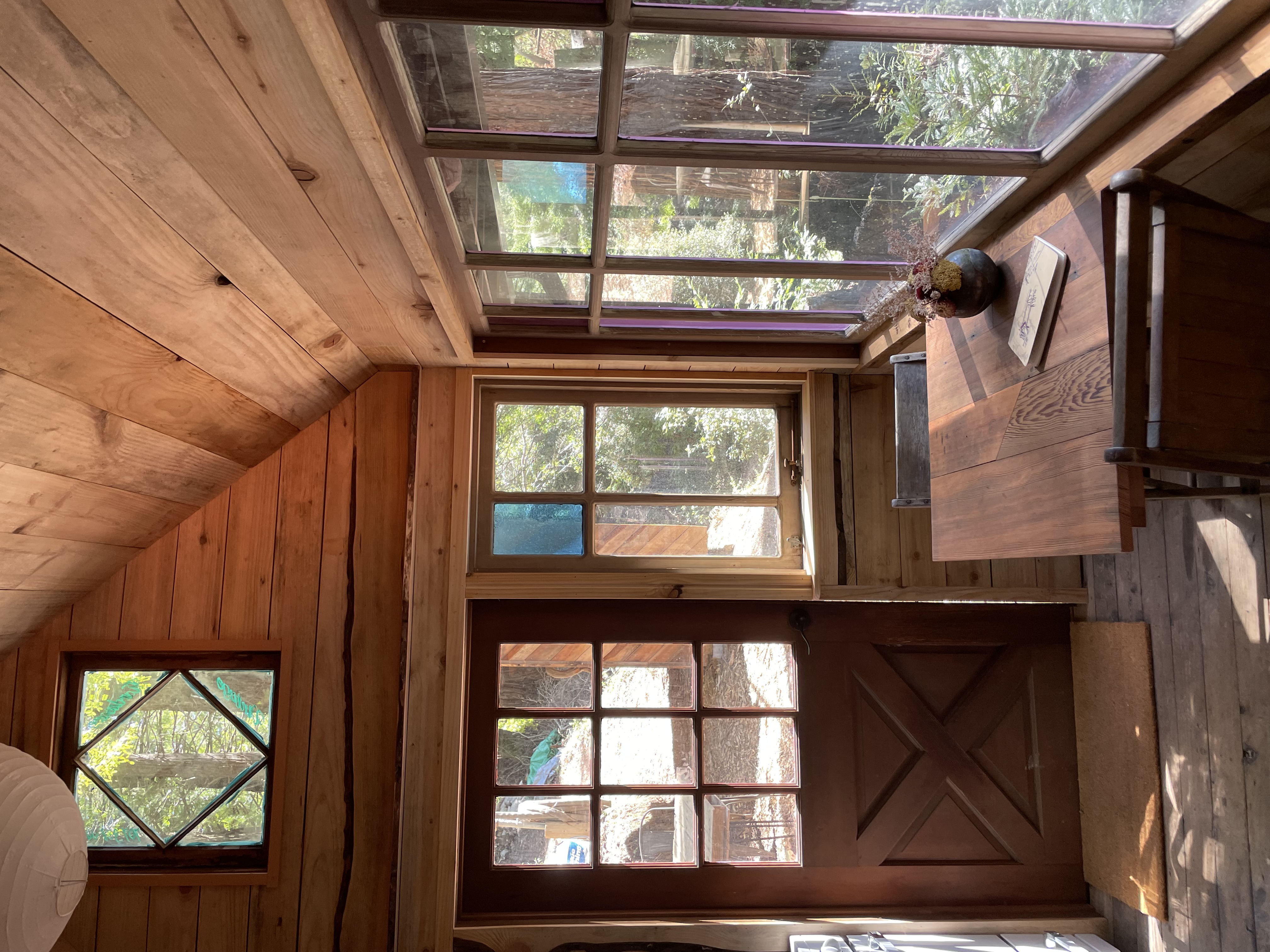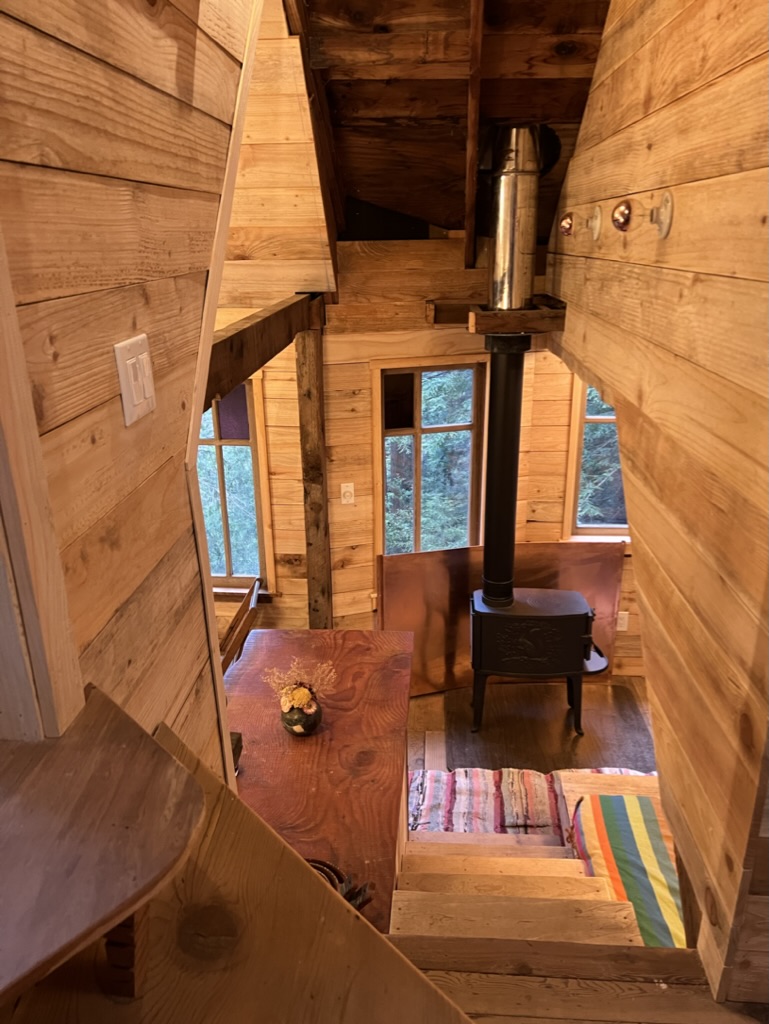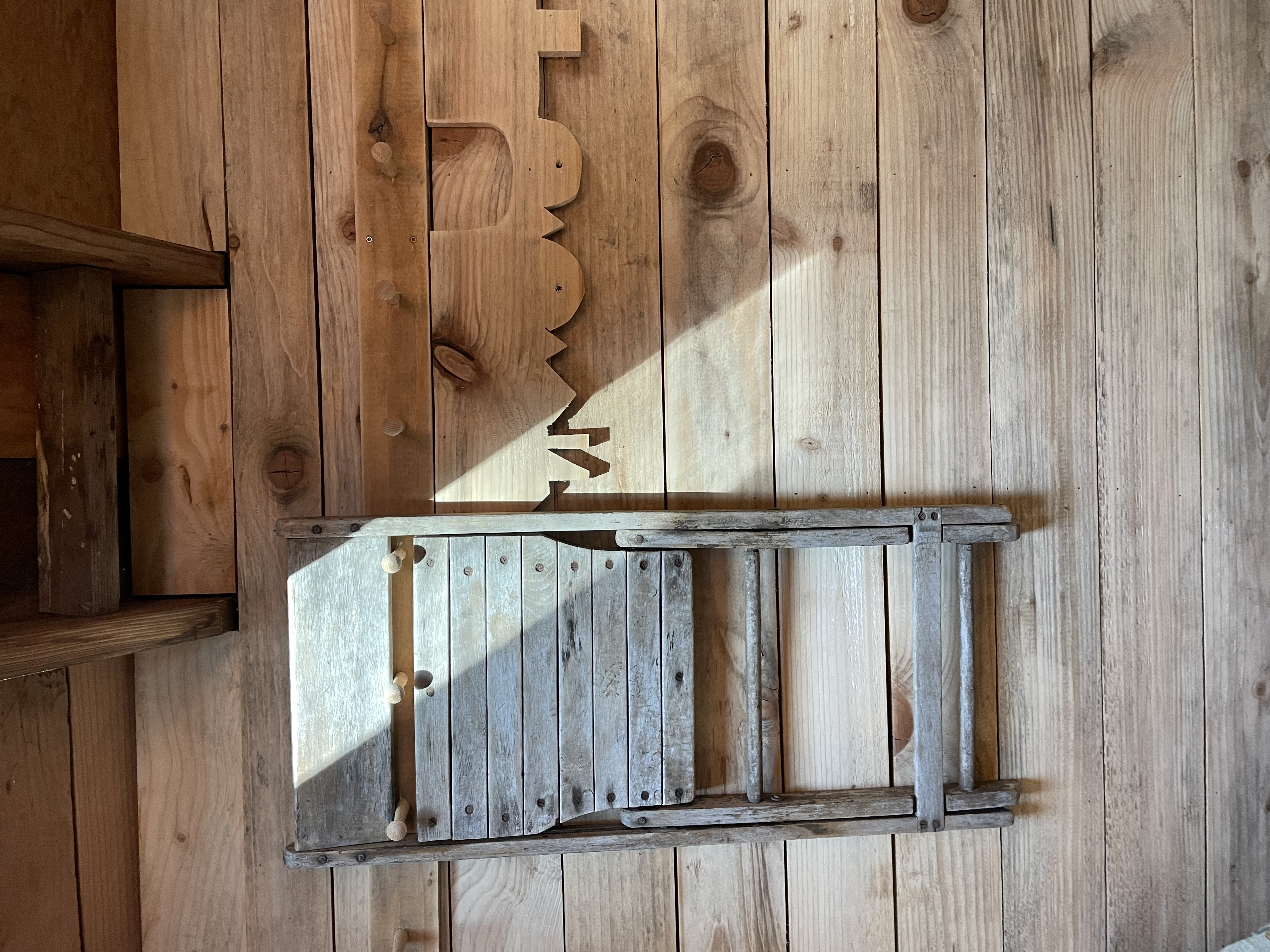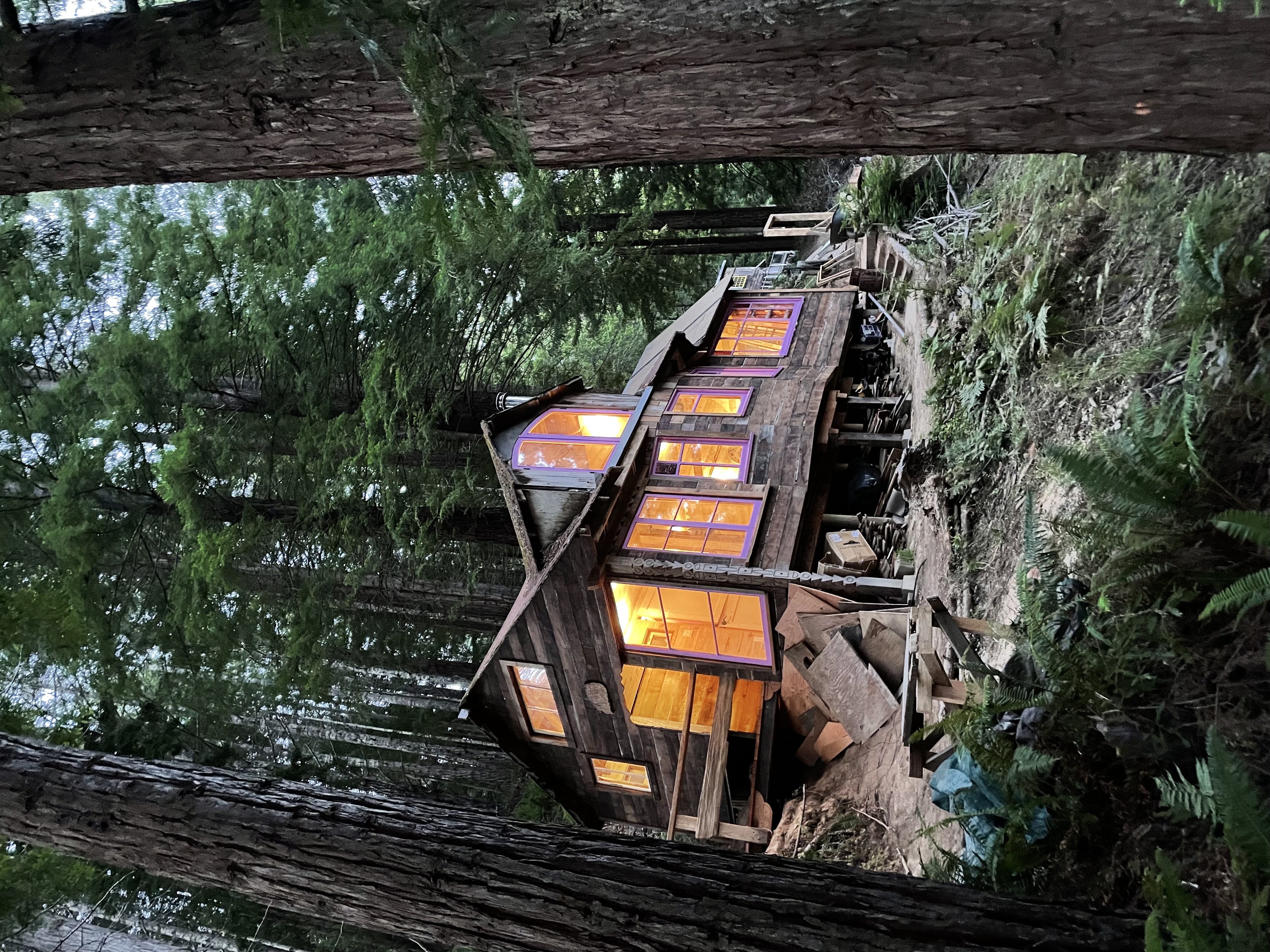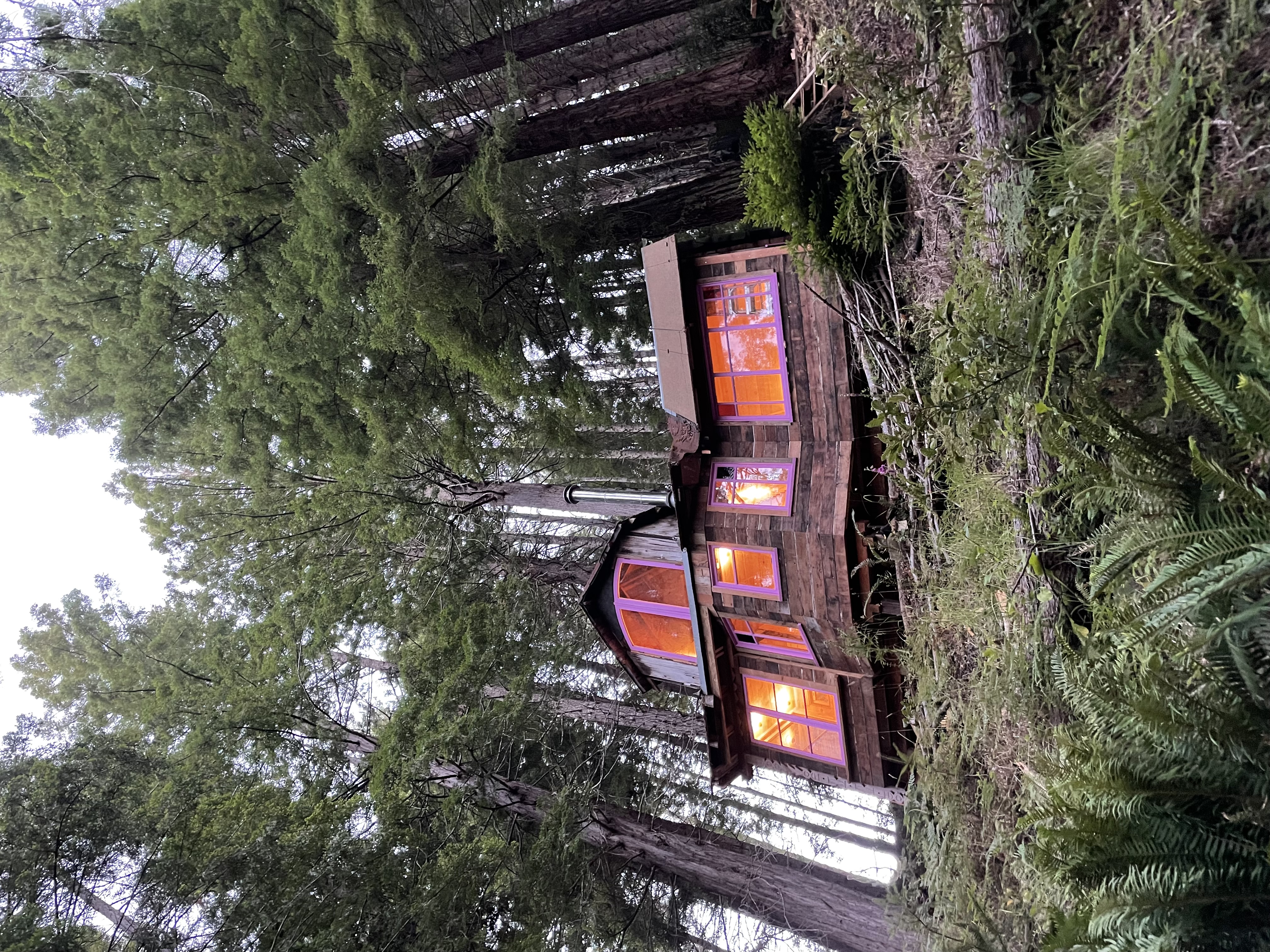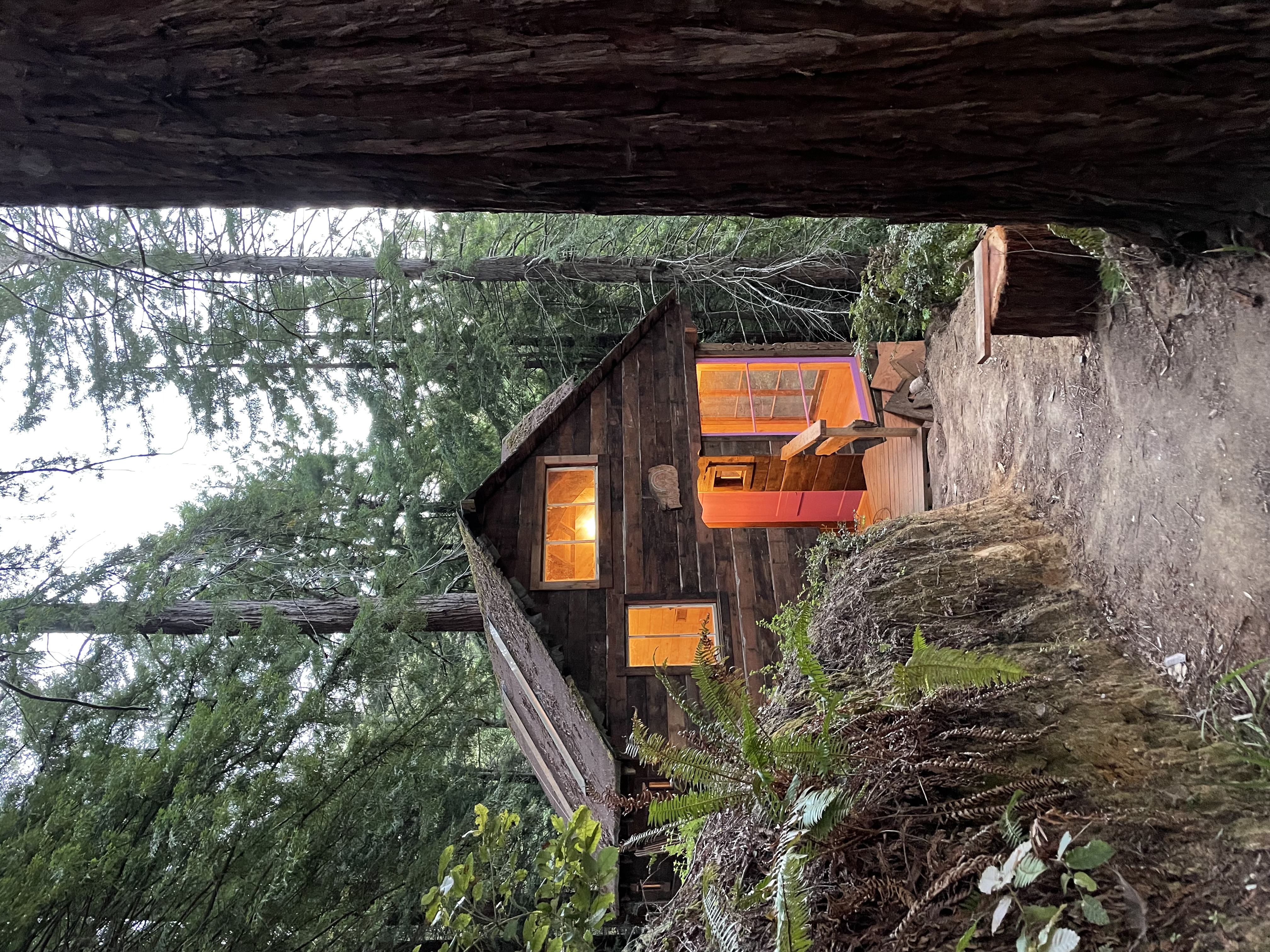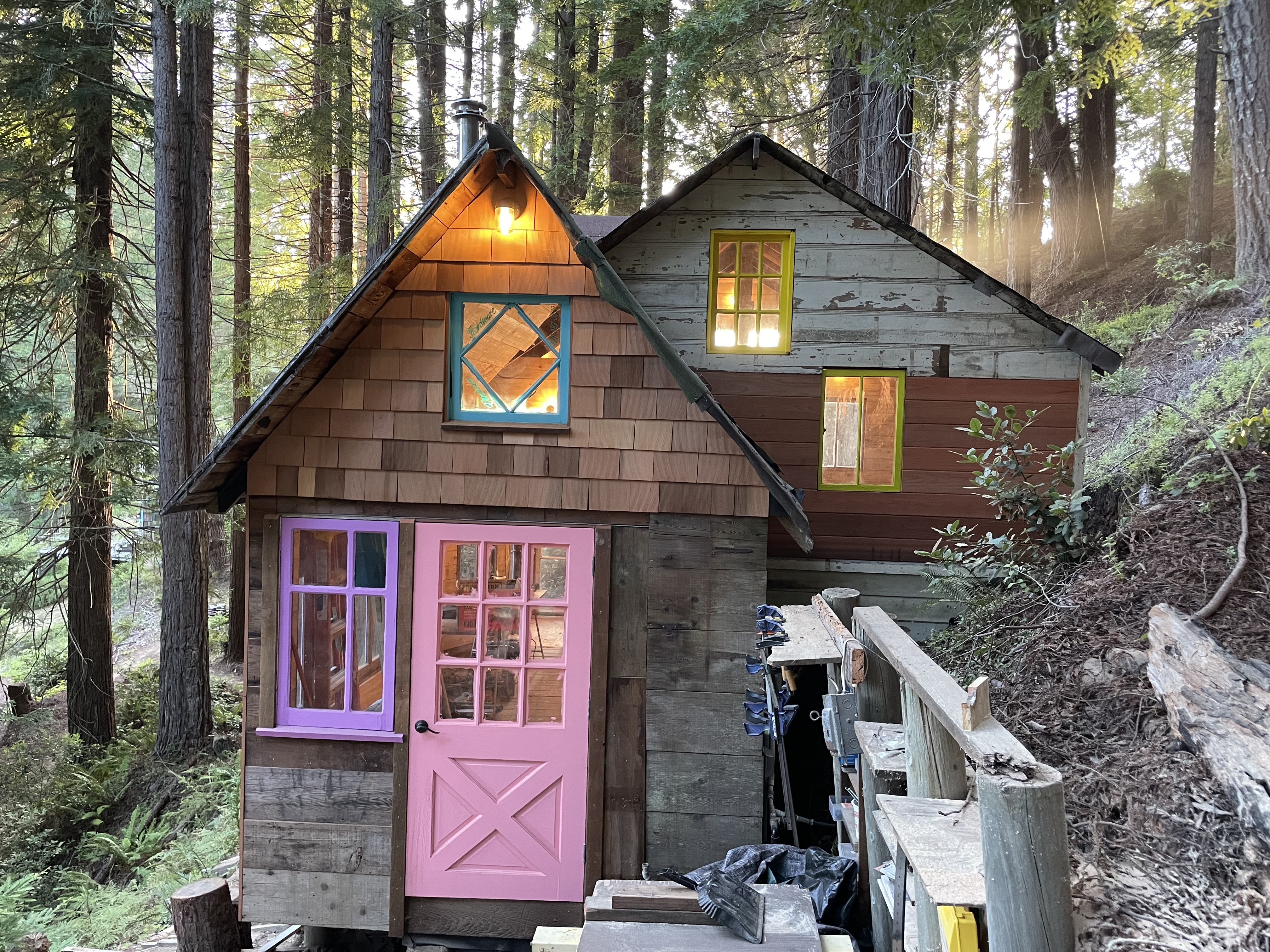 Built in 1972 by Leona Walden and 1975 addition by Dawn Hofberg, later used our communal cabin.
Capacity: one to four.
Three beds: one full size alcove bed upstairs under a skylight in a private bedroom and two beds (queen and full) in an open upper level lounge.
Features: welcoming front porch and vestibule, large south-facing wood deck, full size kitchen and communal dining room on main level (can host the whole commune!), back middle level used as screening room/theater with stage and steps for seating, new wood stove, full size refrigerator, oven/range, open-air shower facing the woods out the back door.
Sunny and open location at the top of the hill overlooking the view across the valley. (
recent pics
)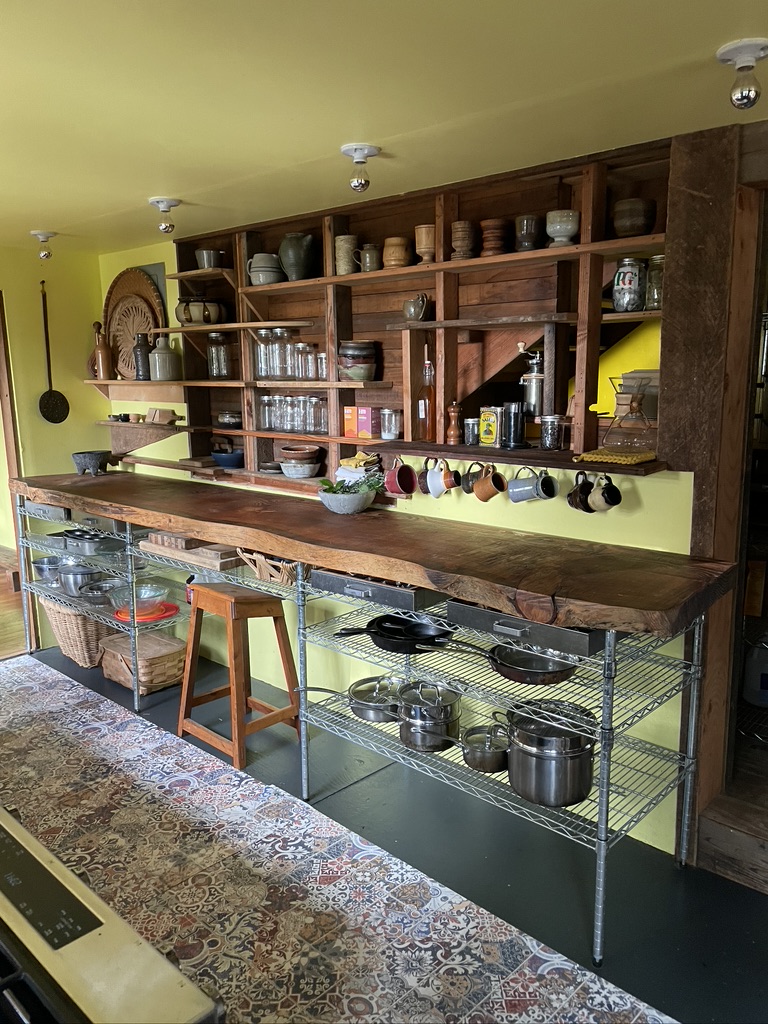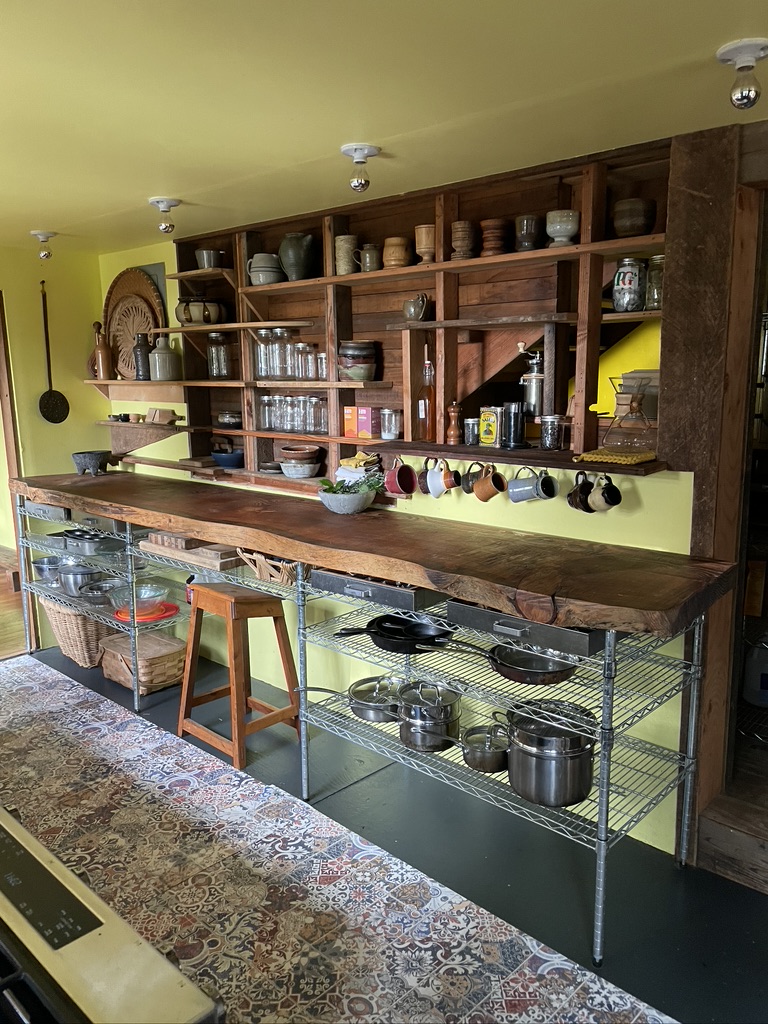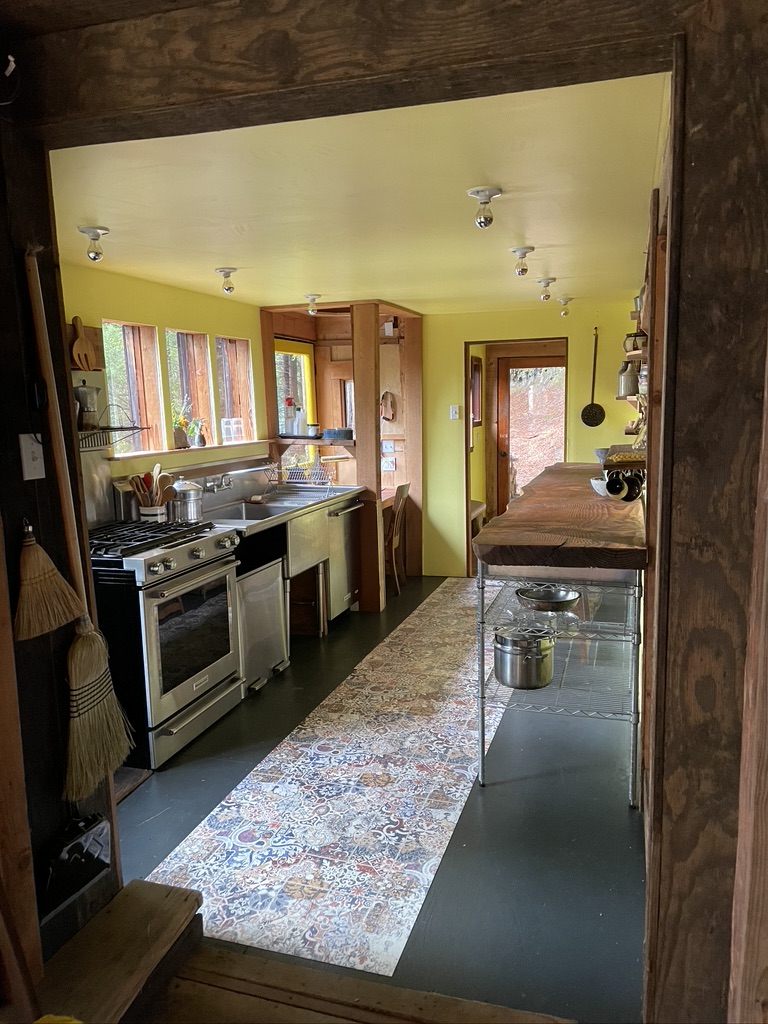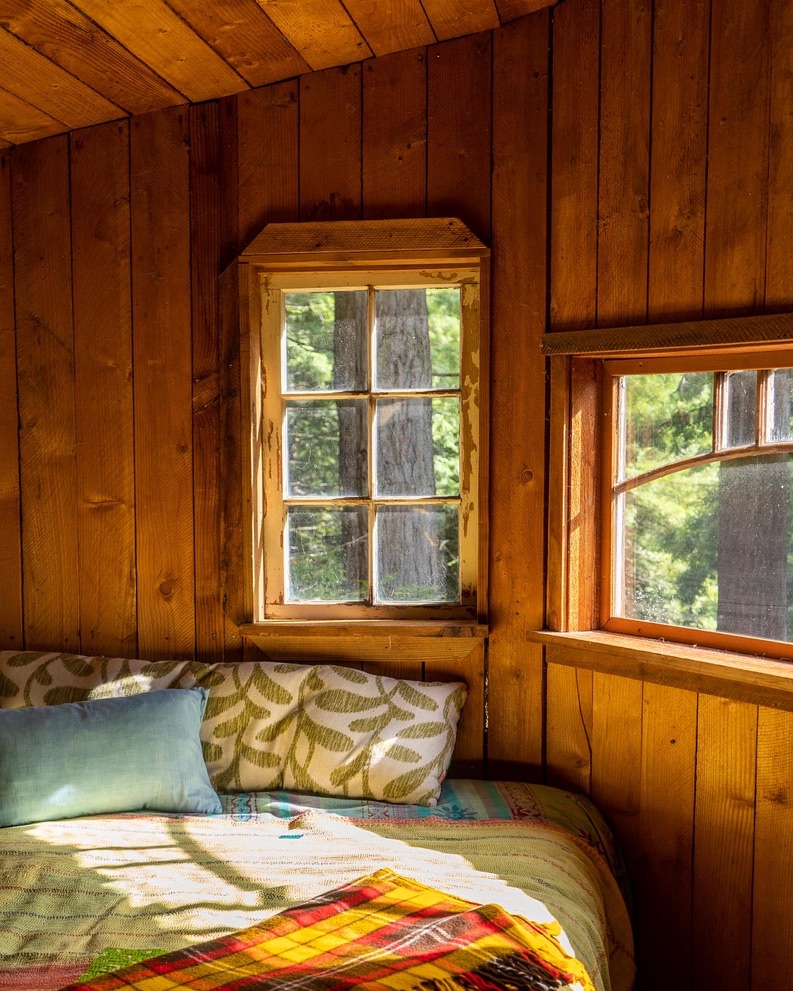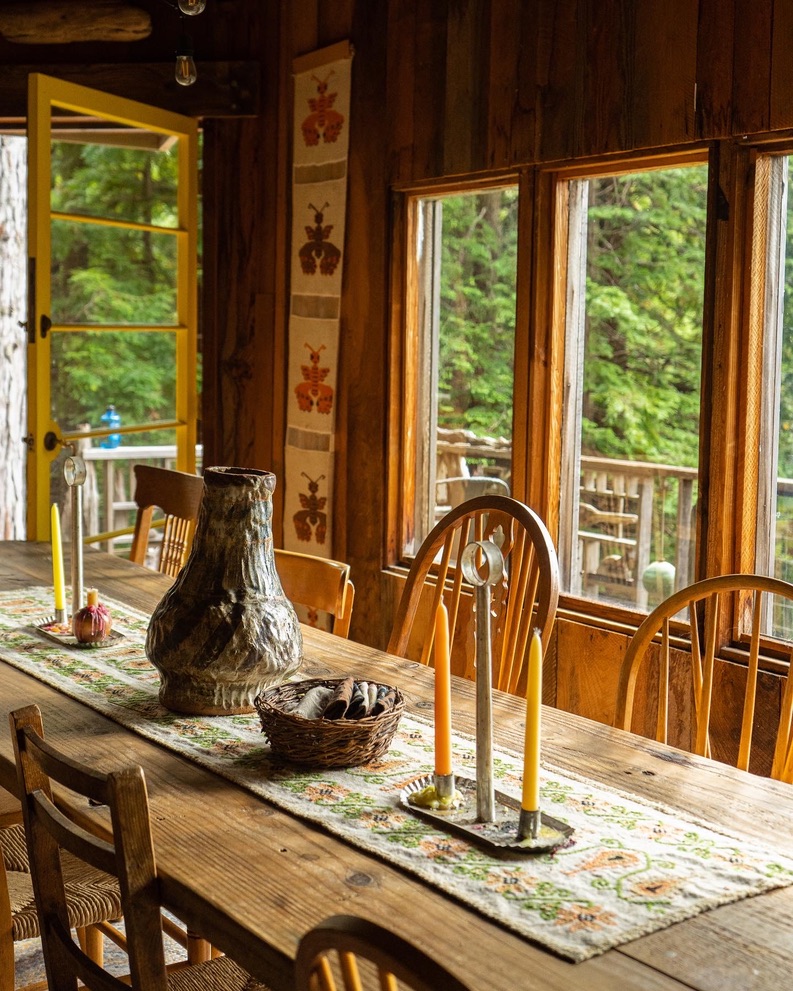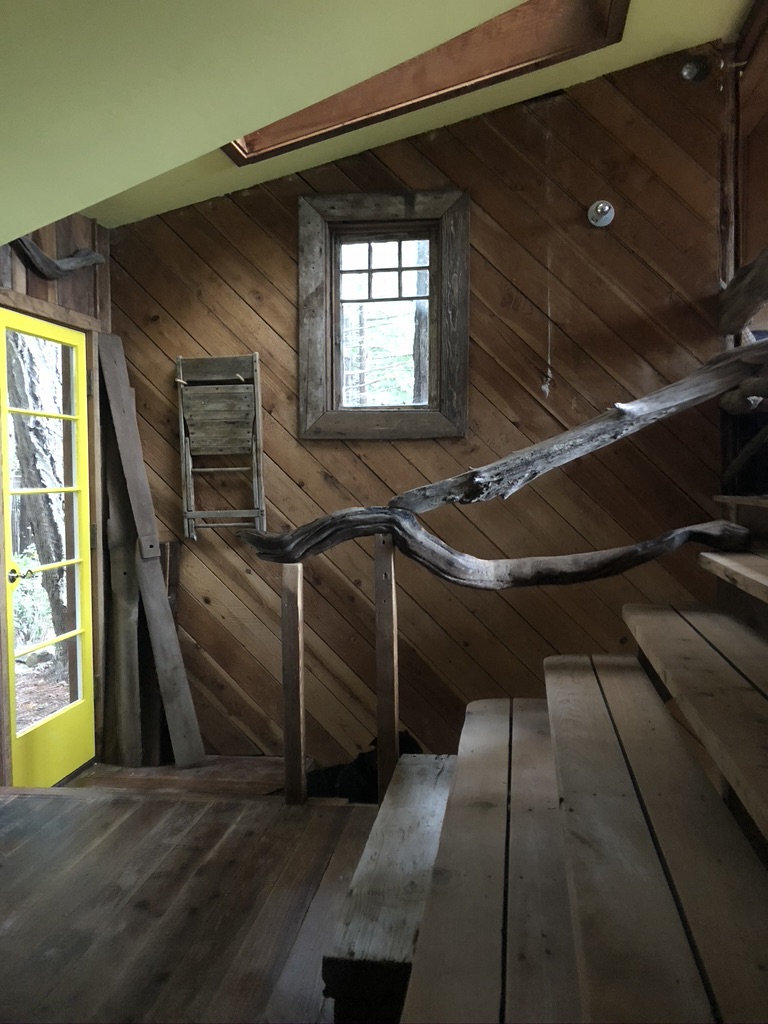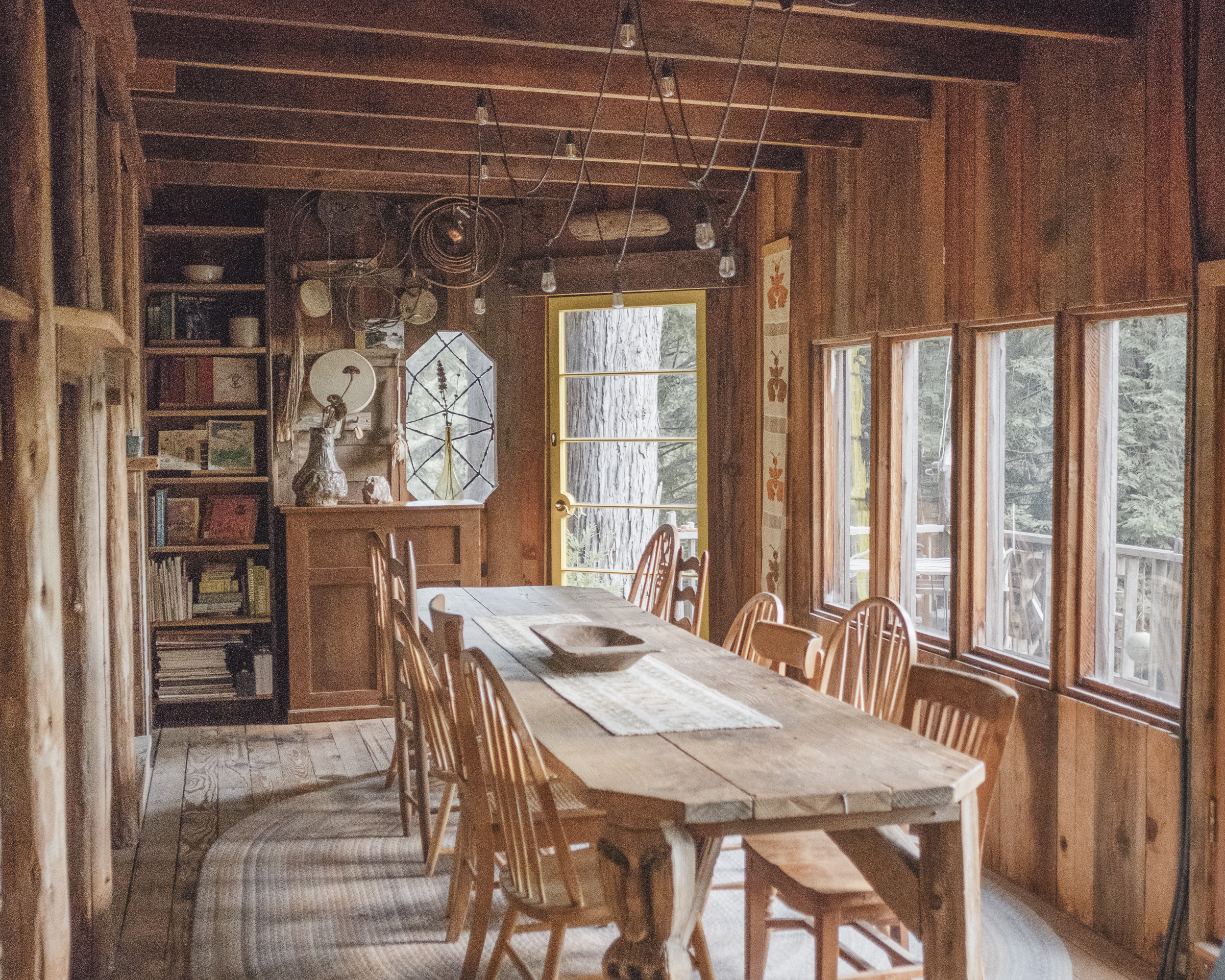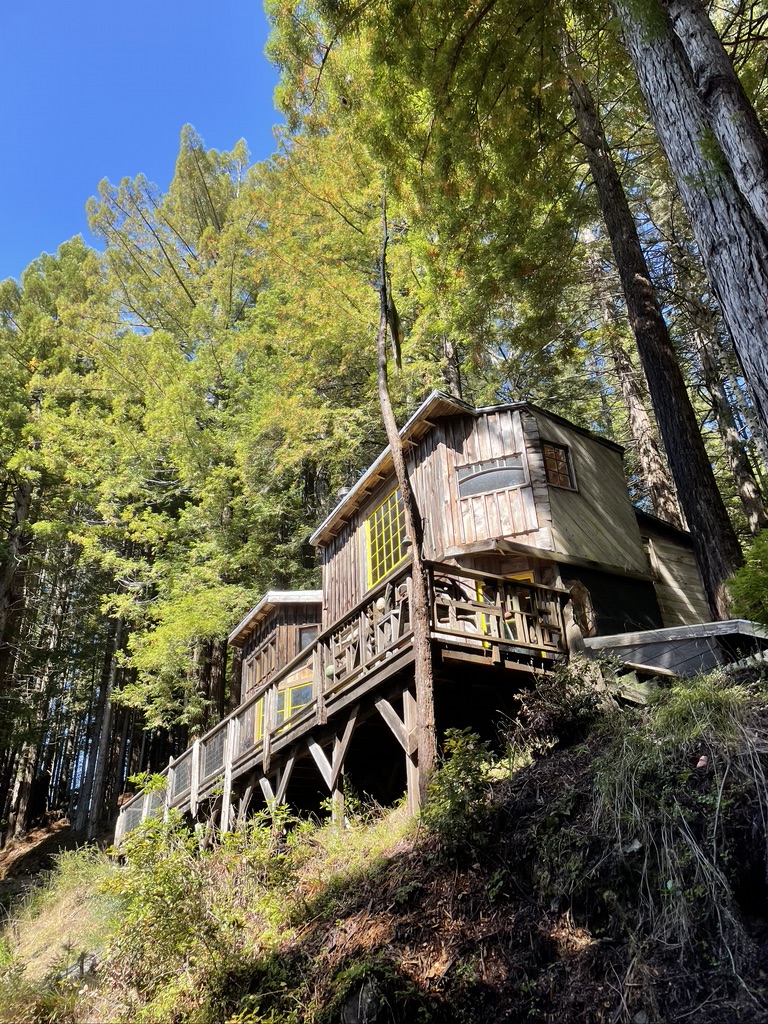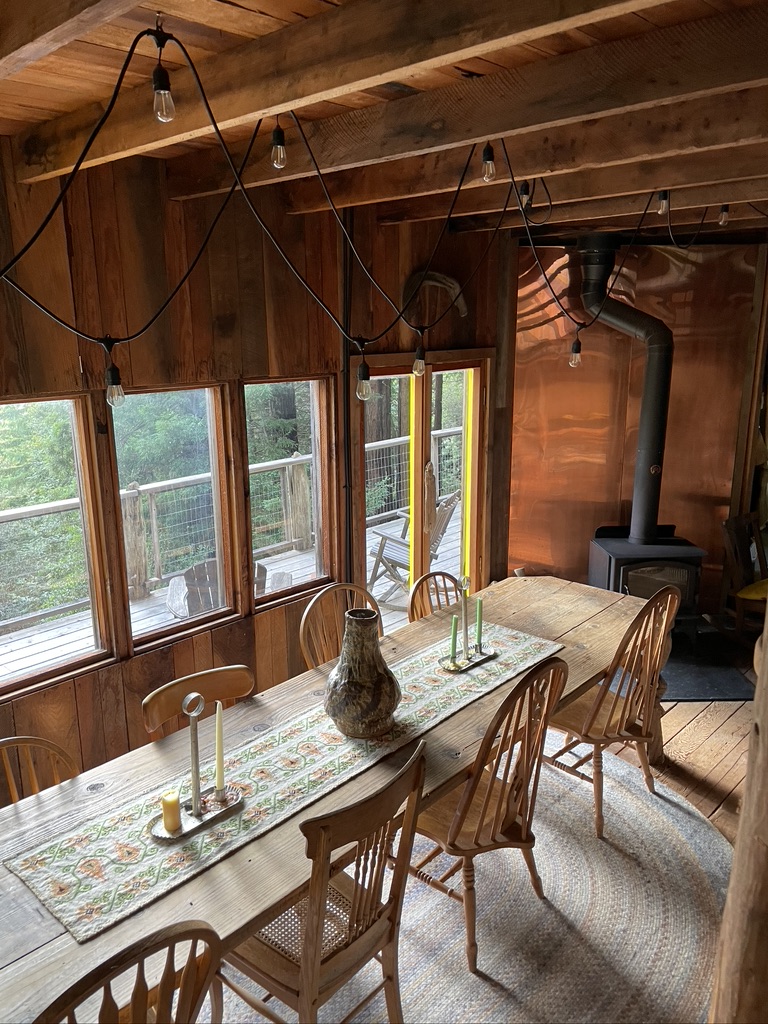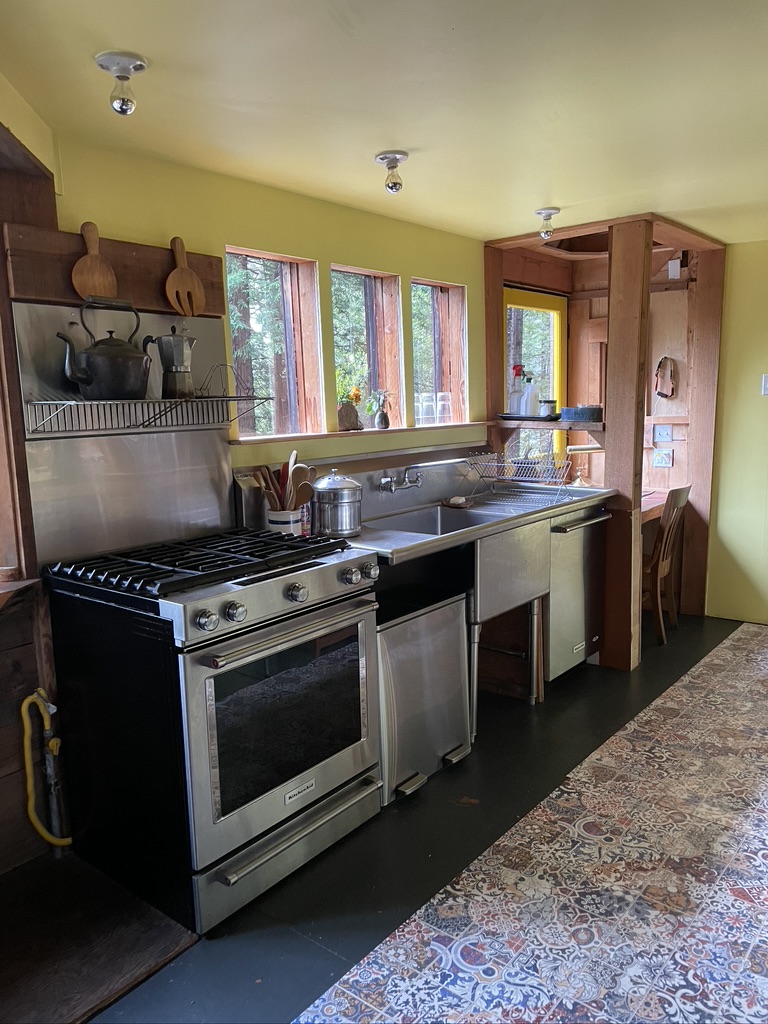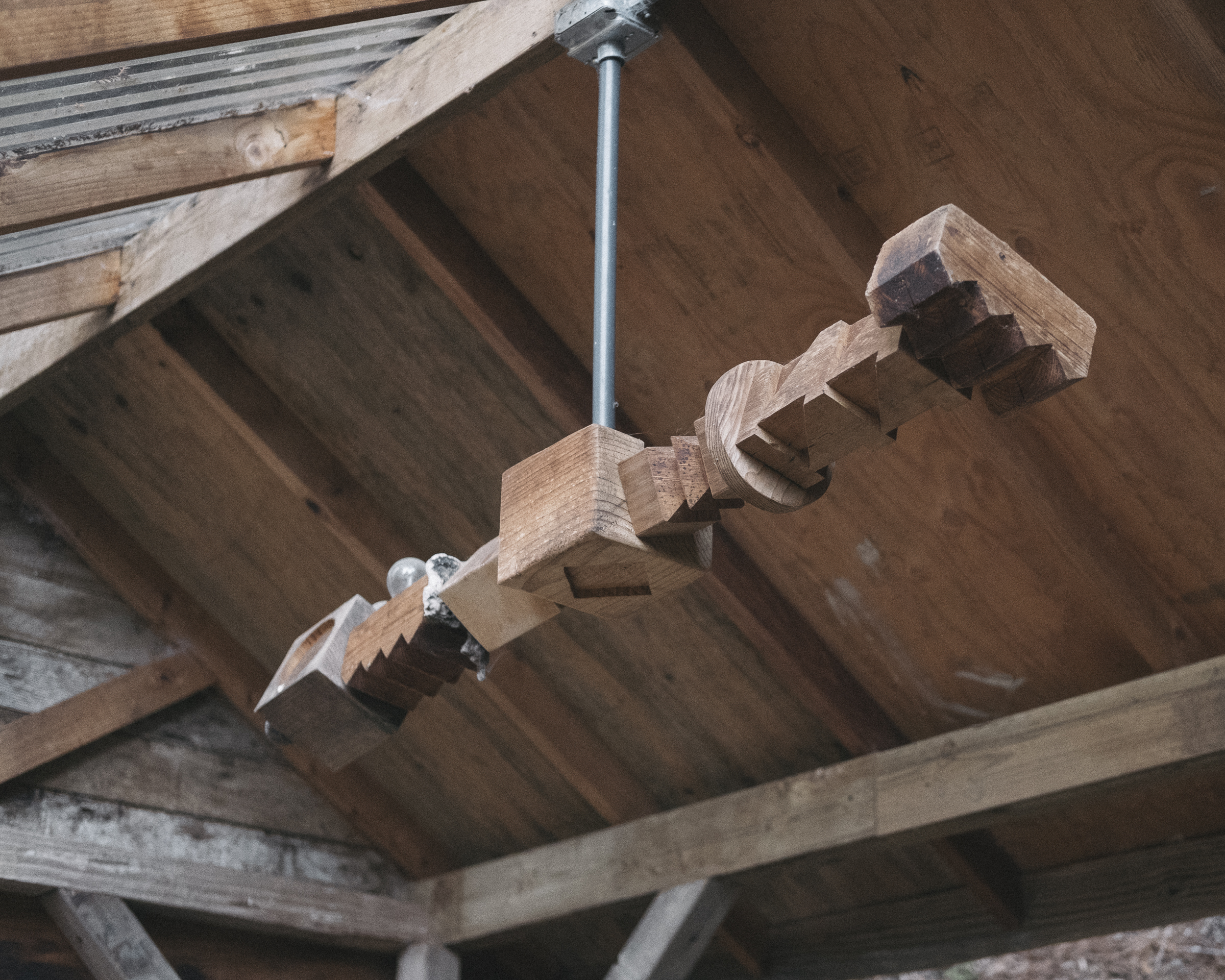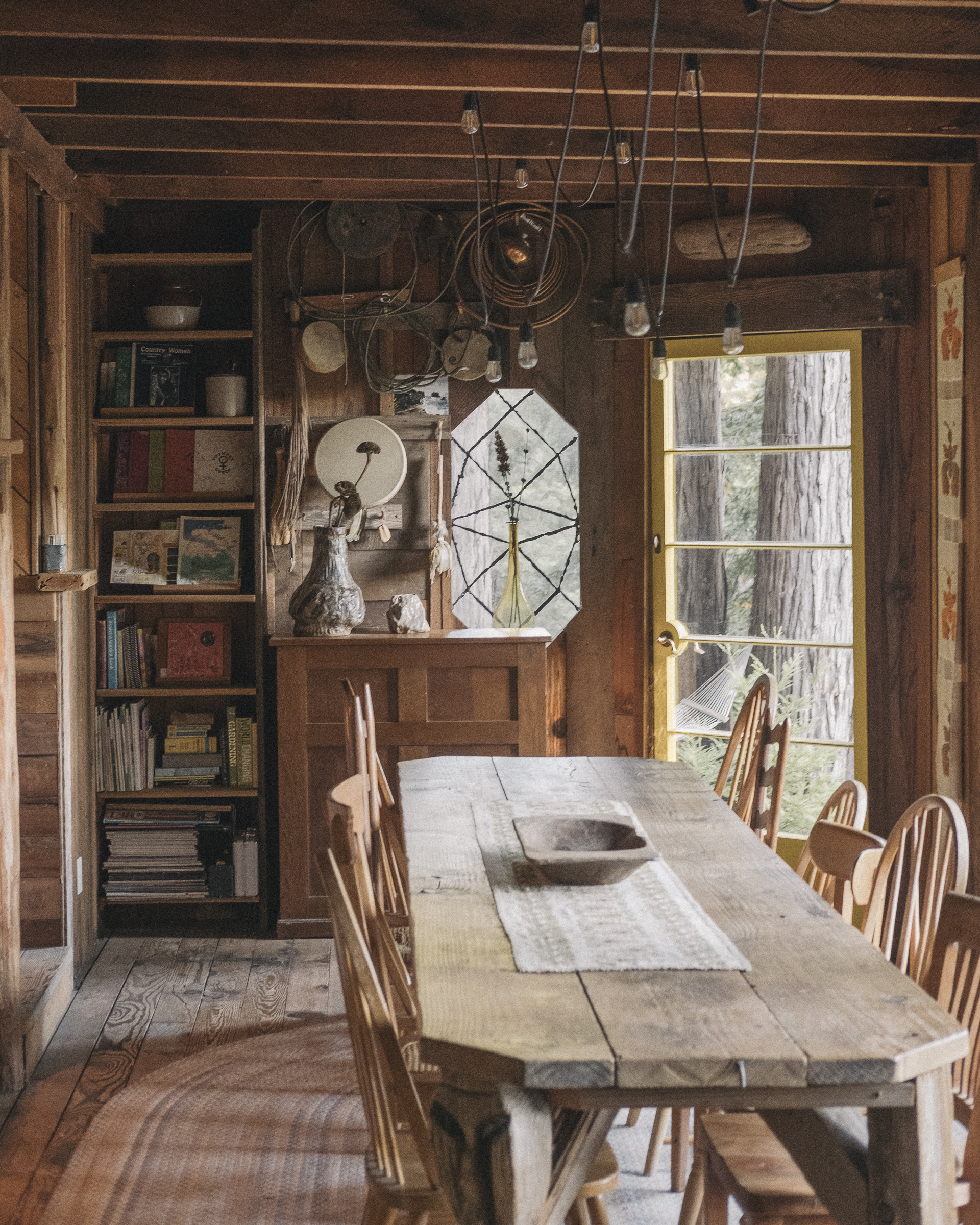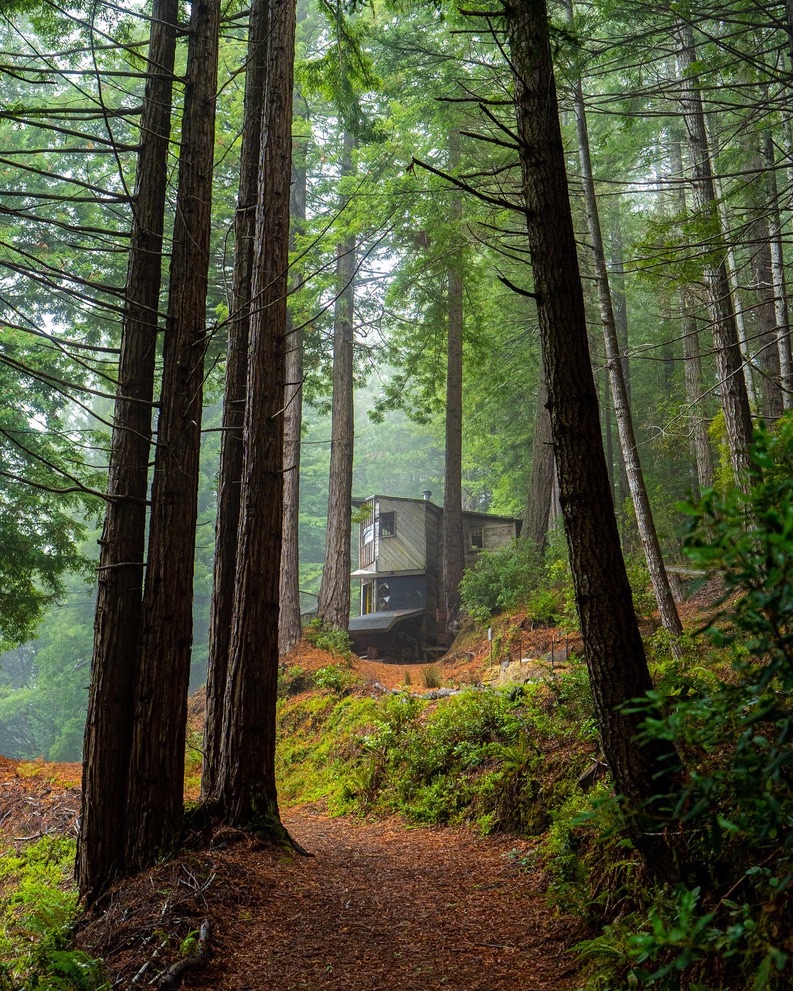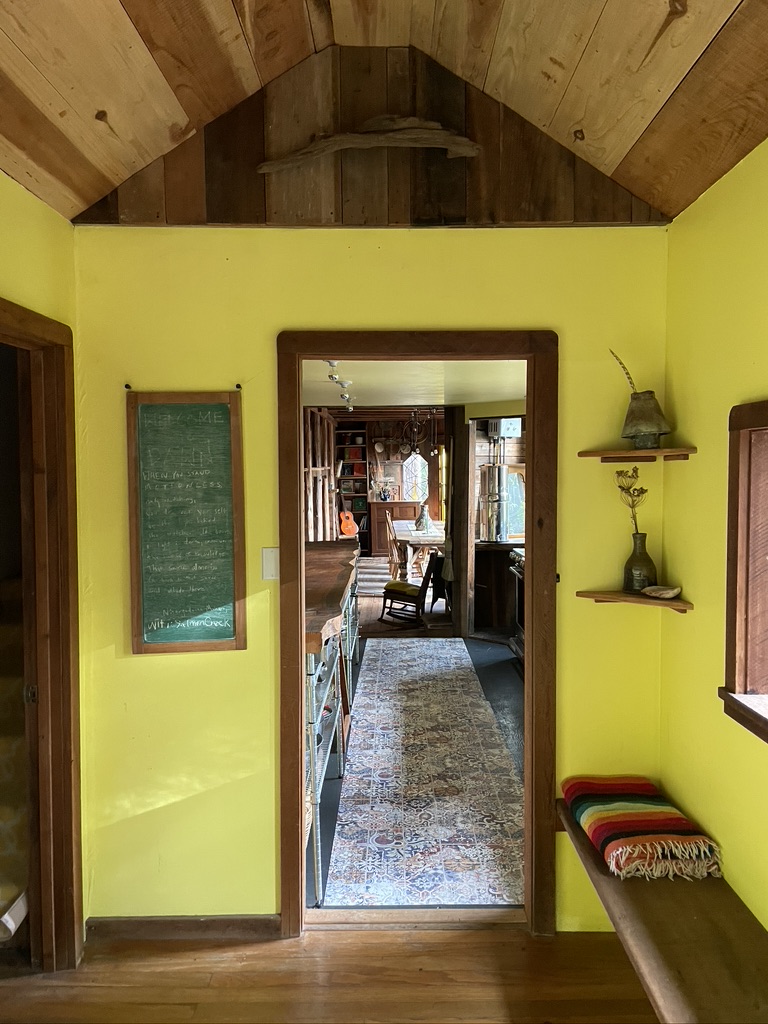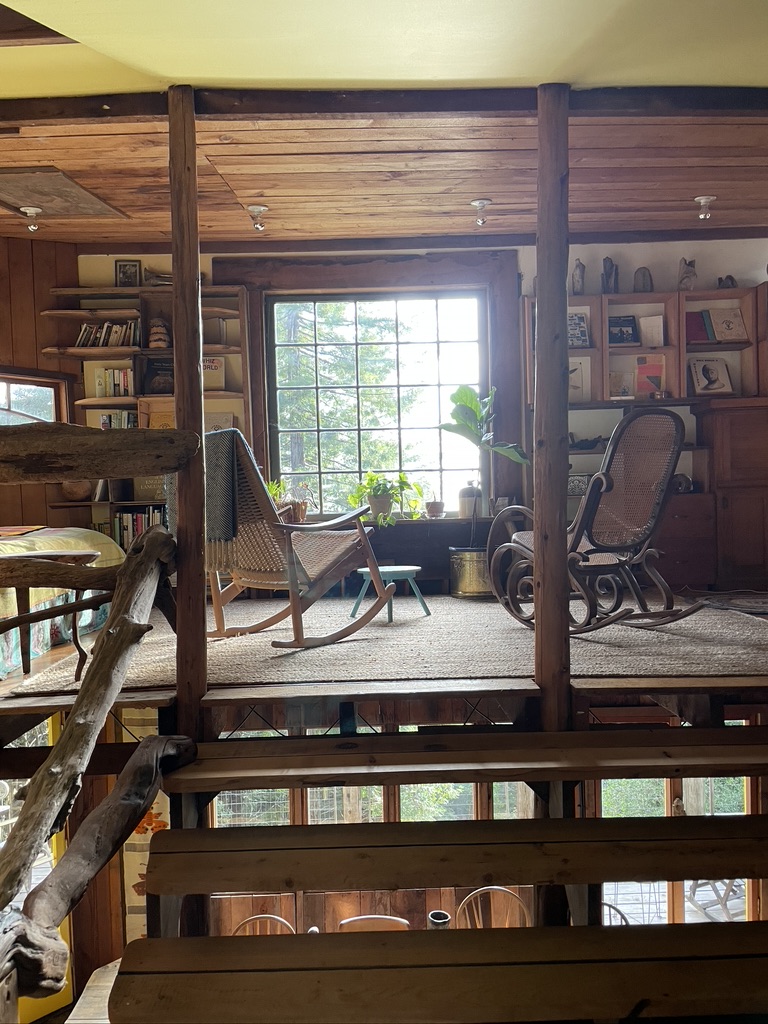 Built in 1975 by communard Moonlight to woo Sharon, now his wife, making a space big enough for them to dance.
Capacity: For a single, couple, or 2 friends.
One queen bed plus a twin sized bed/lounge.
Features: one big open space , full size fridge, large oven/range, outdoor shower on the back deck facing a stand of old growth redwoods, big oak table, rare insulated ceiling(!), and new funky outhouse with a great view.
The most private corner and highest point of the land, offering dappled light throughout most of the afternoon. Apparently the windows were scavenged from pinball machines. (
recent pics
)